Zhansaya Abdumalik
Zhansaya is Kazakhstani chess player, international master and grandmaster among women. She was born in Almaty in 2000. Her first teacher was her father Daniyar Ashirov. Zhansaya Abdumalik won her first competition at the age of 6, in championship of Almaty among girls under 8. Currently, Zhansaya takes 23rd place in the list of the best women chess players.
Kazhymukan Munaitpasov
He was born in 1871 in Karaotkel-aul. Kadzhymukan is famous Kazakh wrestler and circus artist. The first Kazakh, who won the world championship in French wrestling and classical wrestling among heavyweights.
He was born in a poor family and from childhood worked for rich people. His first teacher was his grandfather, he taught him the rules of the fight Kazaksha Kures. He began to win regional wrestling championships, at the age of 17 in the Akmola region. He became very popular. At 18, he was offered to work in the circus as a stableman. In 1905 he won his first jiu jitsu championship, he took the first place. During the Great Patriotic War, Khadzhimukan, with his show, collects funds to help the army and presented to a plane to them. Also, he opened a professional theater in Kyzylorda (South Kazakhstan) for the first time in the history of the Kazakh people.
For some time, he fought for the Manjurian national team under the Japanese name Yamagata Muhanura. In 1908, 1909, 1911, 1913 and 1914 he won the world championships in classical wrestling among professionals. Kazhymukan Munaitpasov is the owner of about fifty awards and medals of various samples.
Alzhan Zharmuhamedov
He was born in 1944 in Tavaksay village. His father was Kazakh and mother was Russian. In school Alzhan was usual Soviet boy who never dreamed of brilliant sport career. In the middle school he went on a school tour to Tashkent (Uzbekistan), where he was noticed by the coach of the student basketball team. After graduation he worked at factory in the small Chirchik Uzbek town. However, a coach persuaded him and Alzhan left his job and went to the Tashkent Institute of Physical Education.
After that he signed a contract with Moscow CSKA. Then Alzhan became a member of the USSR national basketball team. The first significant achievement of Alzhan was the victory at the European Championship in 1967. After retirement Alzhan with his son created the children and youth basketball club "Laurus". He has been working as a basketball coach for ten years in a Moscow school. Nowadays, despite his age Alzhan regularly plays basketball and plays for the USSR national team at the European Championship among veterans.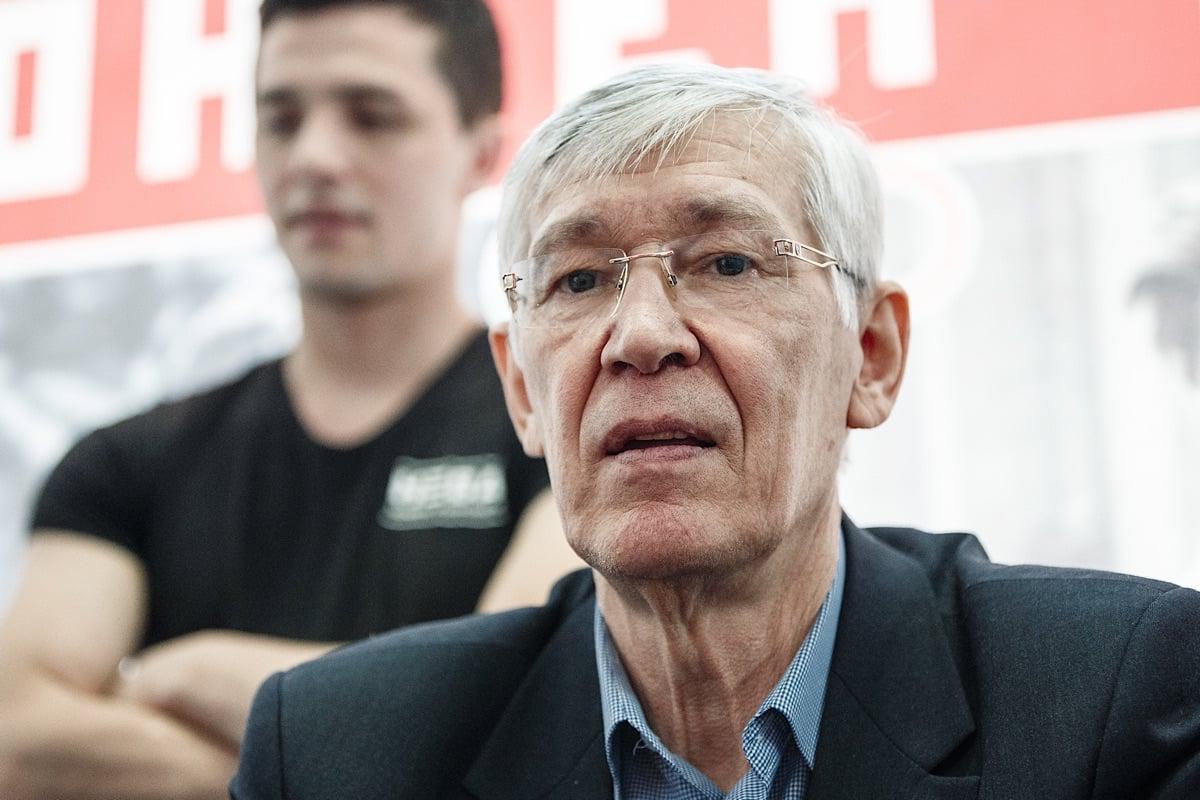 In total, Zharmukhamedov has 8 medal: 3 gold medals of the continental championship in basketball, 1 from the Olympics, 2 silver medals (European and World Championships) and 2 bronze ones.
GGG
Gennady Golovkin is a boxer, a multiple holder of the champion title. He was born on April 8, 1982 in Karaganda. Over his life, an athlete has successfully spent more than 40 fights. Twenty-six fights ended with knockouts, Gennady managed to put on the back of all opponents.
Despite the fact his mother is Korean and his father Russian he considers himself as Kazakh. Golovkins family lived in Mikuduk. It is considered as the most criminal and dangerous district of Karaganda. At age of 8, Gena with his twin brother Maxim went to a boxing studio and by the age of 11 showed amazing results. They had the same weight category, but never fought with each other. If they had the opportunity to fight, one always withdrew from the competition.
His professional boxing career began in 2006. In 2010 he already became the world champion. In 2016, Golovkin was included in the Guinness Book of Records as the holder of the highest ratio of knockouts in a middleweight category. In total, Triple G had 41 fights; he won 39 of them, 35 of them he won by knockout; 1 fight ended in a draw and 1 battle in defeat. He lost the title of super champion Alvarez.
Denis Ten
Denis Ten is an honored Master of Sports of the Republic of Kazakhstan. He was born in Almaty and considered to be a descendant of the famous Korean general Ming Geun-ho during the Korean Empire. He studied in a music school. In 2002, the "Iker" Boys Choir, in which 9-year-old Denis sang, won a silver medal at the Choral Olympics in Busan (Republic of Korea). In addition to tennis, he was engaged in tennis, taekwondo, dancing, karate.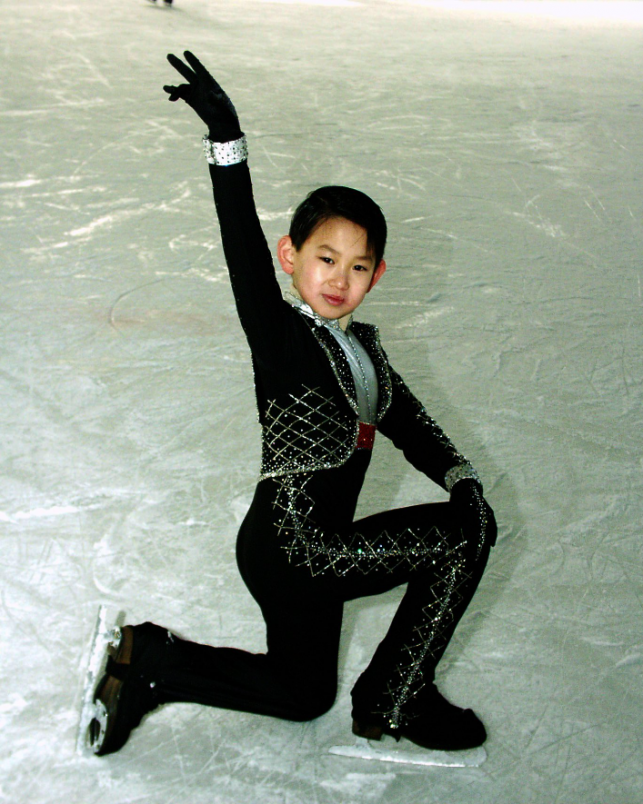 In 2003, at the Crystal Horse tournament, Elena Buyanova noticed him and invited him to Moscow. Denis won the championship of Kazakhstan in 2006 at the age of 12, competing with adult athletes. In 2010 he participated in World Championships. In the summer of the same year, Denis moved to Los Angeles to train under a new mentor Frank Carroll.
He won bronze medal of the Winter Olympic Games, silver medal in the World Figure Skating Championships. He was a champion of the Asian Winter Games, multiple winner of various international tournaments under the auspices of ISU, three-time champion of Kazakhstan.
Denis died July 19, 2018 of blood loss. He got into a fight with two thieves who were trying to steal side view mirrors from his car. One of the men stabbed Denis in the leg. About two hours later Denis Ten died in the hospital.