Сonstruction works began in 1949. The first official competitions took place there in February 1951. However, the stadium was finally put into operation only in 1972.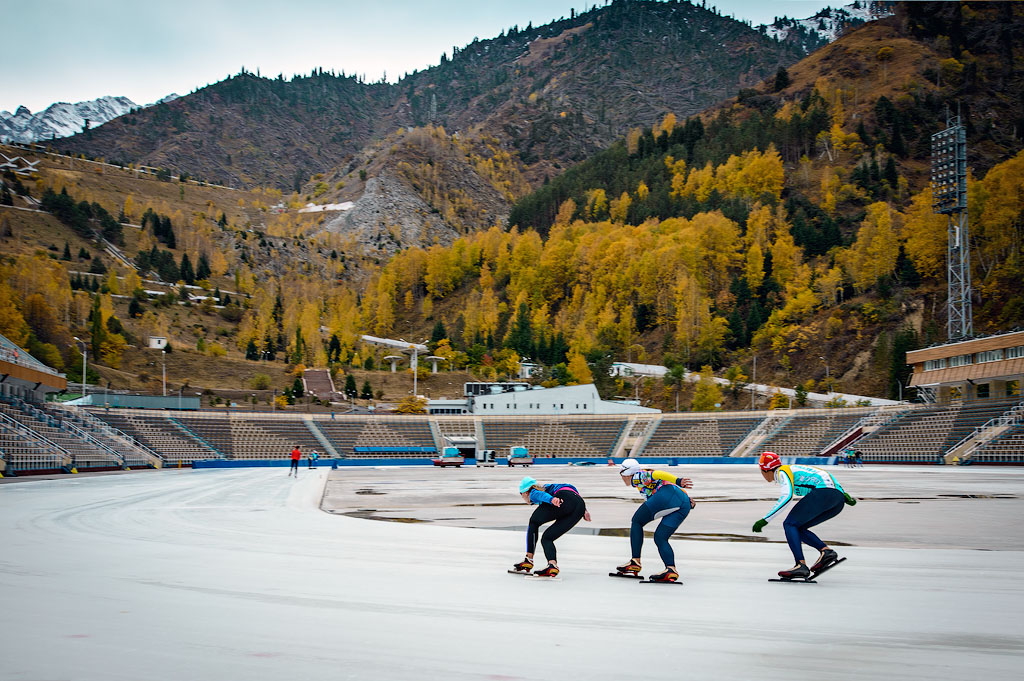 The ice surface occupies 10.5 thousand square meters, which allows to make speed skating, hockey and figure skating competitions and championships. By the way, there has been established over 120 world records in speed skating at all distances among men and women. Therefore, Medeo was nicknamed as "the factory of records".
The ice rink is made out of clean mountain water. The thickness of the ice cover on the rink is 2.3 meters. Reinforced concrete plates are built into the ice rink, in which 170 km of cooling pipes are located. This allows to maintain the ice surface of the ice rink for 8 months a year. There are a coffee shop and cafe where you can have a snack when you are hungry. There is funicular that is connecting a Chimbulak and Medeo. So, in winter time you can go to skiing and skateboarding to Chimbulak.
In the summer, the ice rink turns to sports grounds for basketball, indoor soccer, volleyball, as well as a gym and a skatepark. There is a huge concert venue, where the popular international music festival Voice of Asia (Asia Dauysy) is held. Artists and singers from around the world perform their shows in the middle of June.
Also, in warm seasons you can go trekking or hiking to Kokzhailau or Butakorsky Waterfalls.
Kok-Zhailau Plateau is one of the most popular routes among Almaty residents. The road to Kok-Zhailau begins with the "Prosveschenets" stop, it is located in front of the cable car near to Medeo. From the bus stop you need to go a little down, you will see the road, which goes left and up. After walking about 5-10 minutes on the road, you will see houses on the right. Asphalt road will end a little further and off-road will begin. Further, there is a slight branching, along the road you need to go right and up and you will be on the trail. Then climb to the ringe, in an average, it takes 2-3 hours for unprepared person, to rise to a plateau.
You can have a picnic on Kokzhailau, enjoy the beautiful view and clean air. Then you can go to the 'Battery' Falls. From plateu you need to go towards "Three Brothers". The way takes about 15-20 minutes.
In order to get to Butakorsky Falls from the Medeo skating rink, you need to go on the right side of the road, then go down about 50 meters. You will see a road that goes right and up into the mountains - turn to this road. After 1 km the asphalt will end and you need to go between the houses to the broken road and go on the path. Through the Butakor gorge you will get to the waterfalls. It will take about 2-3 hours to get there.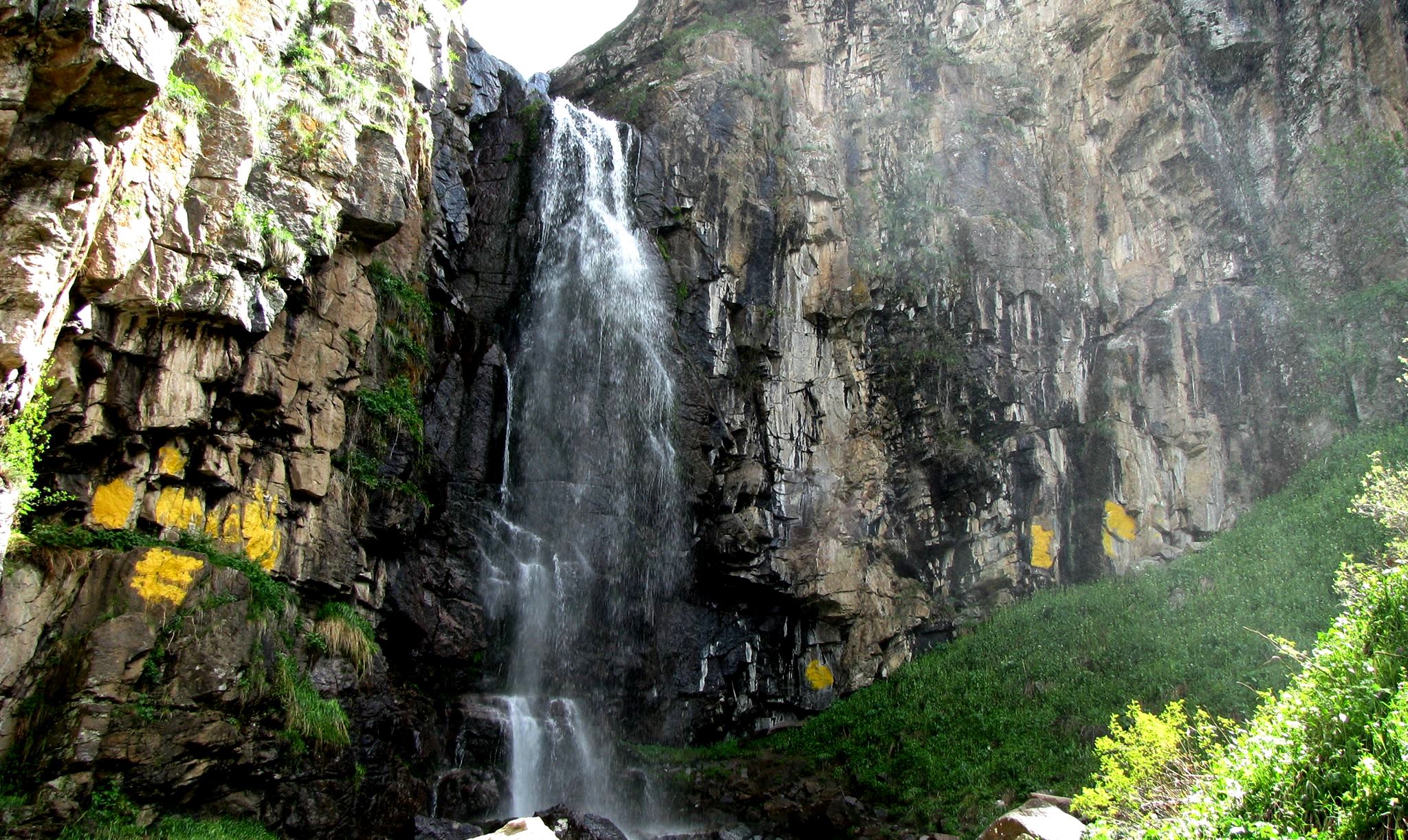 How to get to Medeo?
Medeo tract is located on the foothills of Zailiysky Alatau. The exact address of Medeo is Gogol Street, 465. In order to get there, you can take a city bus #12 from the stop Dostyk – Kurmangazy to the High-mountain sports complex "Medeu". It drives every 30 minutes on a weekday and every 20 minutes on weekends. The fare is 150 tenge.
The fastest way to reach Medeo is using a car. You need to get to Dostyq Avenue and move up the avenue towards the mountains. Drive 14 km along Dostyk Avenue from Al-Farabi Avenue to the Medeu High Mountain Sports Complex.
Also, you can take a walk to Medeo, but the way will take about 4 hours.
Web Camera
There is a live video of ski rink on the website of Medeo.
You can check it before going there to see a weather conditions and how many people are there.
Cost
Monday is a technical day, so its closed on Mondays. From Tuesday till Thursday Medeo works 18:00 - 23:00. Friday - Sunday and holidays it works 10.00 - 16.00 then there is two-hour technical break and continues to work till 23.00.
One-hour ticket cost 1800 tenge, students ticket – 800 tenge; ticket for children cost 400 tenge, the entrance for children below 7 years and seniors is free.