This is primarily food, but their distinguishing feature is that it is environmentally friendly, which means that it is not only completely safe for human health, but also useful. This category of food products includes not only vegetables, fruits, cereals, but it can also be milk and meat. Any product that was grown in an ecologically clean area, without the addition of various artificial stimulants, is considered an eco-product.
It is no secret that at present, the addition of various substances to food products has been put on a grand scale. Growth hormones are added to the animal feed, different kinds of artificial dyes, enhancers, pesticides, nitrates, genetically modified components are added to vegetables and fruits, and if toxic packaging is added to all this, then harm to health is ensured. It becomes scary from how many different harmful substances enter the human body along with food.
Nevredniy (rus. "harmless")
"Harmless" is a health food store where you can buy natural foods, vitamins and dietary supplements, organic cosmetics and household chemicals. The store has products for people suffering from allergies, diabetes, intolerance to lactose and gluten, as well as for everyone who decides to take the path of informed nutrition and is ready to change their habits.
Address: 32 Bokeikhanov St, 8a office, Promenade EXPO apartment complex, E Block.
Contacts: +7 777 077 77 93
Astana Ecoshop
Astana Ecoshop is distinguished by its wide range. Here you can find food, household eco-chemicals, appliances and more at affordable prices. The entire assortiment is presented on the website, from where you can also order home delivery. Also, for convenience, the store has 4 points in the different places of the city where you can touch, ask a consultant for advice and see live all the products.
Addresses: 1. 18B Imanov St; 2. 2 Koshkarbayev St, Highvill apartment complex; 3. 18 Turkestan St; 4. 5 Dostyk St, "Severnoye Siyaniye" (Rus. "Northern Lights") apartment complex.
Contacts: +7 778 734 34 94
Ecopolza.kz
Eco shop Ecopolza.kz opened in 2014. The idea of creating a store is based on environmental protection. 70% of the store's products are completely biodegradable, which means that they do not pollute our atmosphere with hazardous chemical fumes, do not pollute water and do not contribute to a decrease in soil fertility. They also often contain biodegradable packaging, and the store itself tries to maintain this culture, agitating generations to use renewable natural resources, instead of polluting the planet Earth.
Everything that you need can be found in the store and will captivate you with its safety for children, sensitive people and for those who really care about the environment. All products presented in the online store are completely natural, hypoallergenic, safe to the skin and body, consisting of organic components without harmful chemical additives.
Contacts: +7 727 260 59 06, +7 778 777 09 17
Website: Ecopolza.kz
Eco-mix
The store represents about 50 brands of eco-products. The selection of goods of various companies here is huge: makeup cosmetics, everything for body and hair care, as well as cleaning products for the home and even natural makeup. There is also a very attentive and qualified staff who will help you find what you need, and the store itself is located in a very spacious, bright, comfortable room.
Address: 6 Akmeshit St
Contacts: +7 771 709 66 77
Website: Ecoмикс
Tort Tulik (Kaz. "Four Animals")
Specialises in the sale of meat products. You can also buy dairy products, pasta, vegetables and fruits. The company's goal is to provide a quality and environmentally friendly product.
Address: 2 Zhirentayev St.
Contacts: +7 707 911 71 72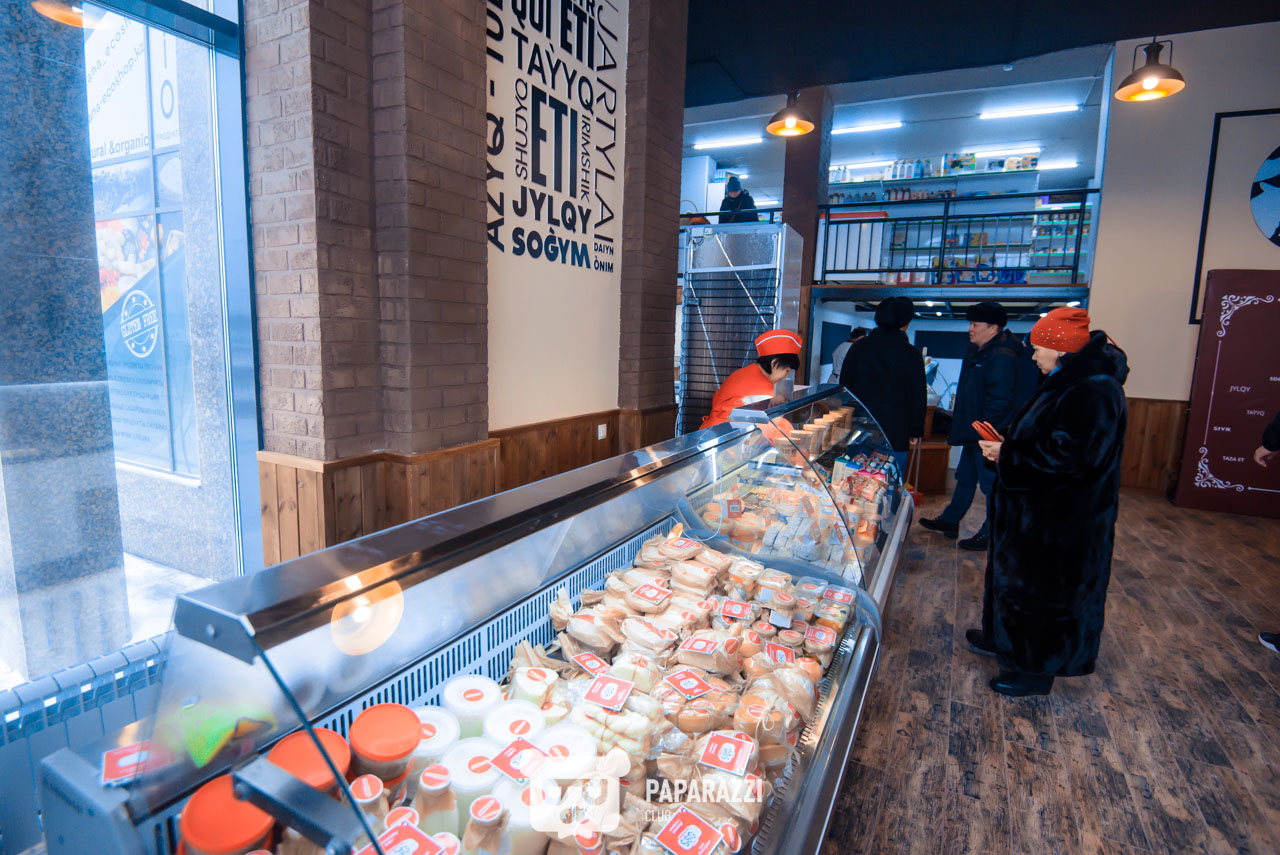 Eco-products are not a tribute to fashion, but a necessary measure to preserve your health and ecology. Vegetables with perfect skins and an incomprehensible taste filled the supermarkets, and in the bazaars brazenly traded resellers, calling Chinese apples local. We are sure that the seeker will surely turn up, and the Adventourist editorial office provided addresses, passwords and appearances hoping we'd facilitate your search of healthy and ecological products.