One of the places where you can order the seafood is located in Almaty and called "La Barca fish and wine". It is a quiet, comfortable place and there is a pleasant atmosphere. The menu is not very large, but the prices are above average — amazing cuisine in both the fish and meat menu of the restaurant. Friendly guys will meet you here who will advise and tell you what to choose. Orders will please you with their impressive portions. The only thing in some dishes can go too far with portions, but mostly the taste remains the taste. Beautiful place, but without crazy delight. The restaurant also has a wine list for visitors who would like a drink.
Another place where you can find fresh seafood with a fantastic atmosphere is the fish restaurant "Del Mar", which is also located in Almaty. Restaurant Del Mar is a unique place with an open kitchen, aquariums with live lobsters and crabs, as well as a "glacier" with a rich assortment of chilled sea fish. Del Mar is a new concept for Almaty, supported by the European level of service and an excellent wine list. The restaurant will meet you with a beautiful interior and atmosphere in the hall. On a warm and sunny day, you can sit on the pleasant summer terrace, where there is lovely fresh air. Del Mar will also delight you with impeccable service. This restaurant is perfect for business meetings, gatherings with friends and family.
Two of these restaurants are good with serving fresh seafood, but they have not so much dishes to offer. What about the restaurant with more meals on the menu? Well, Ocean Basket is an answer for you. Ocean Basket is a favourite chain of seafood restaurants in South Africa, devoted to the idea of giving a sense of home comfort and the feeling of a family meal with the dearest and closest. The restaurant invites you to enjoy a wide range of dishes inspired by Mediterranean cuisine, from shrimp to sushi. Some of Ocean Basket's restaurants have fresh seafood shops. And you can order a takeaway from whatever you prefer. All the staff in the restaurant is very polite and friendly, and the cooks were trained to cook each of their dishes with love and awe for their visitors. Feel free to go and try their recipes!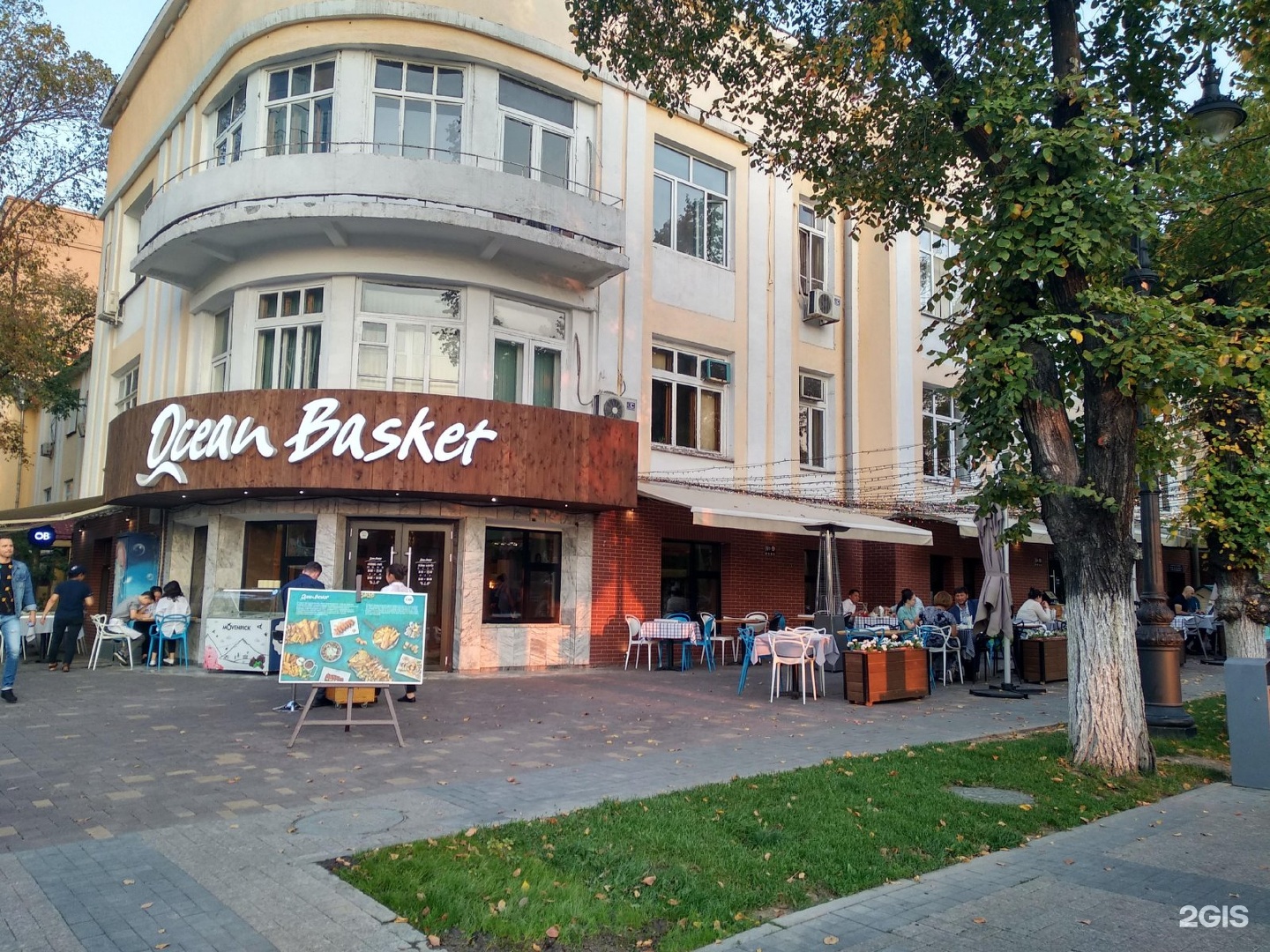 Restaurants are good. You don't need to do anything, make an order and wait while chatting with your friends or family. However, sometimes you want to stay at home and cook food for yourself. But where you can find fresh seafood to cook it and be sure in its taste and quality? Well, in some supermarkets in Kazakhstan are selling fresh seafood and other products from all parts of the world. One of the popular supermarkets, where you can find a lot of different products from different cuisines is "Interfood". Before you even get a basket to put food there, you will be amazed by the Interfood's interior design. However you came here for the food and when it comes to imports, this supermarket will not disappoint you. You can find inside of Interfood mussels, shrimps of different varieties, fish, crabs and other marine animals. The store also offers a range of other overseas products like Dutch smoked cheeses, Italian sausages and marinated and pickled foods like German mushrooms and dill pickles and so on.
If you are too tired to get outside and try to find the restaurants or supermarkets with seafood, then you can order them from the website with various choice and pretty low prices. Here is a link: get the meal delivered to your home!