Red Dragon
Remembering the delicious street food in the city, one can not help but mention Red Dragon. We all watched the comedic heroes rapturously absorb Chinese food from cardboard boxes after a working day and we also wanted to try it too.
Recently dots and kiosks with food from the Middle Kingdom appeared in Almaty. Chinese spicy food being prepared right in front of your eyes stalls offer a choice of noodle base, a variety of fillings: from seafood to wood mushrooms, as well as various snacks and desserts.
Korean street food
A chain of fast food cafes is happy to offer a choice of a wide range of Korean dishes. Pleased with prices and friendly service, as well as the dishes themselves, sustained in the framework of traditional recipes.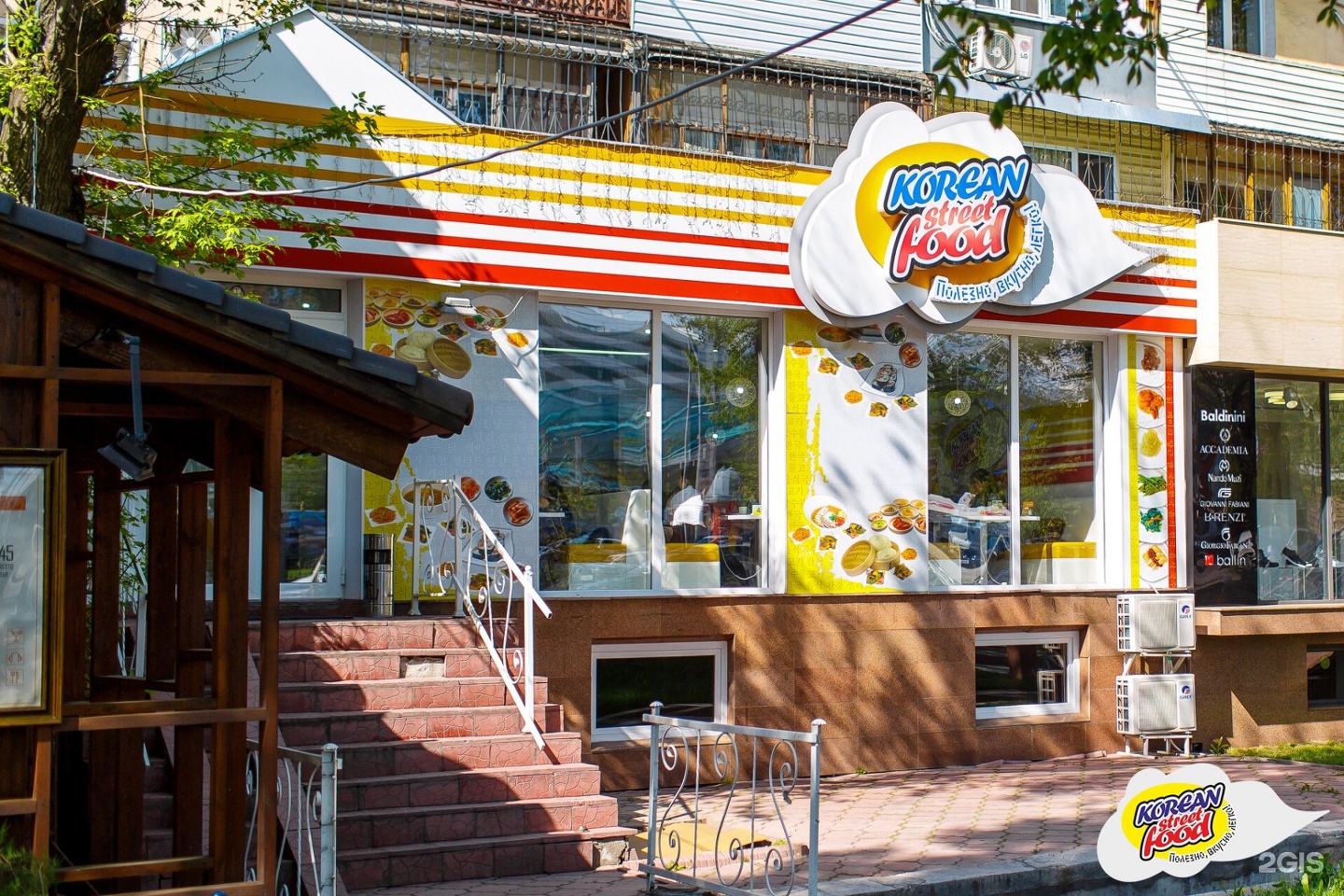 Gippo
Gippo positions itself as a tasty, fast and high-quality food. In the menu you will find cold and hot drinks, french fries, delicious burgers and other items. The Gippo street kiosk chain is kinda old in the street food business, but they are still popular among Almaty residents. The success of the company depends on the balance of the three whales on which the concept of street food rests: tasty, inexpensive and fast.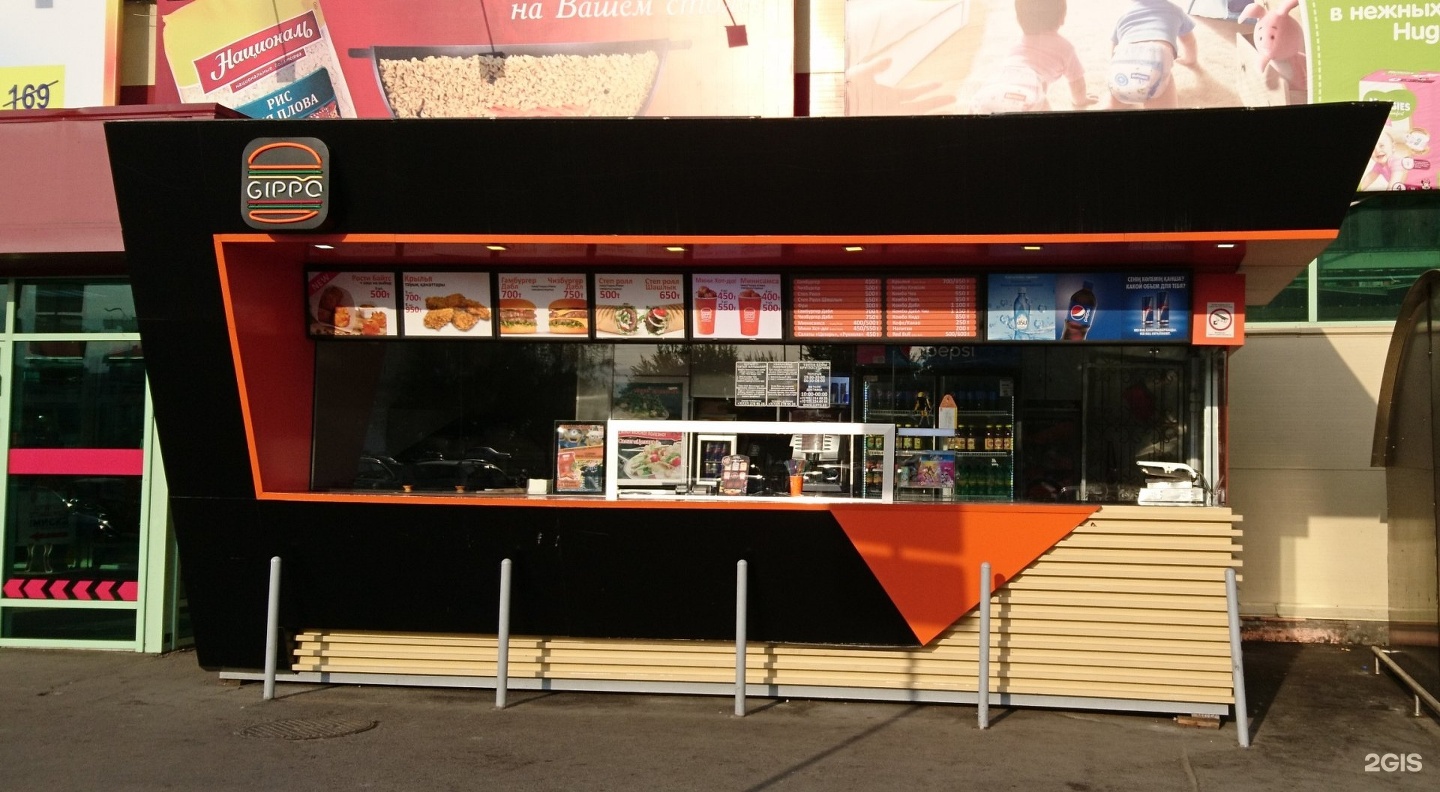 For generations of schoolchildren and students stood in line in stalls for a Gippo burger and a cup of delicious cocoa. This place can be called legendary, blending into the urban environment and becoming its familiar part.
Hot Dogs Corner
The place with the most beautiful facade among other street food stalls. Here they promise to feed real hot dogs at an affordable price. Lots of fillings, fresh sausage and mustard.
HotDogsCorner is a street food created according to all the canons of American gastro culture. In appearance, the fashionable kiosk as if arrived from the streets of America of the 60s. The food is authentic in name and appearance - it serves a variety of hot dogs and soft drinks. You can taste New York, Texas and Boston at an affordable price.
Pekinchik
Pekinchik fast food restaurant specializes in chicken dishes. The main culinary masterpiece that you should definitely try is Peking chicken. It is served with signature sauce and side dishes. The restaurant has a food delivery service.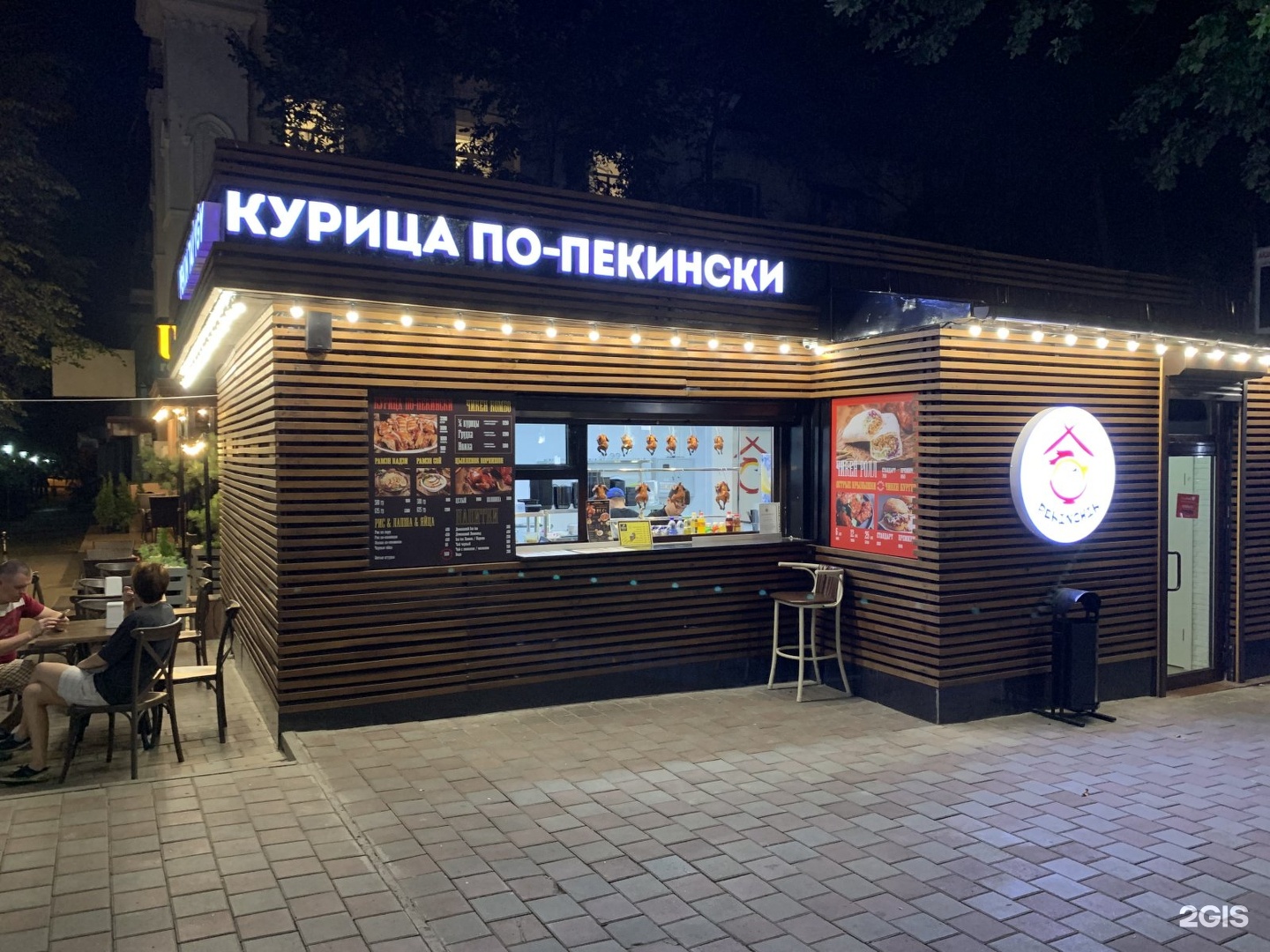 Pinta Street
Pinta Street offers street food from a chain of beer pubs. A variety of hot dogs and burgers, sausages, deep-fried chicken wings and legs, a bucket of fried shrimp and a large selection of alcoholic drinks. Foam drink lovers will love the menu also!
Bahandi Burger
Currently there are 20 cafes in the Almaty region. Bahandi Burger is prepared in the open kitchen, which completely erases the boundaries between cooking and serving! BAHANDI burgers are an exclusive food prepared with special love and care for you.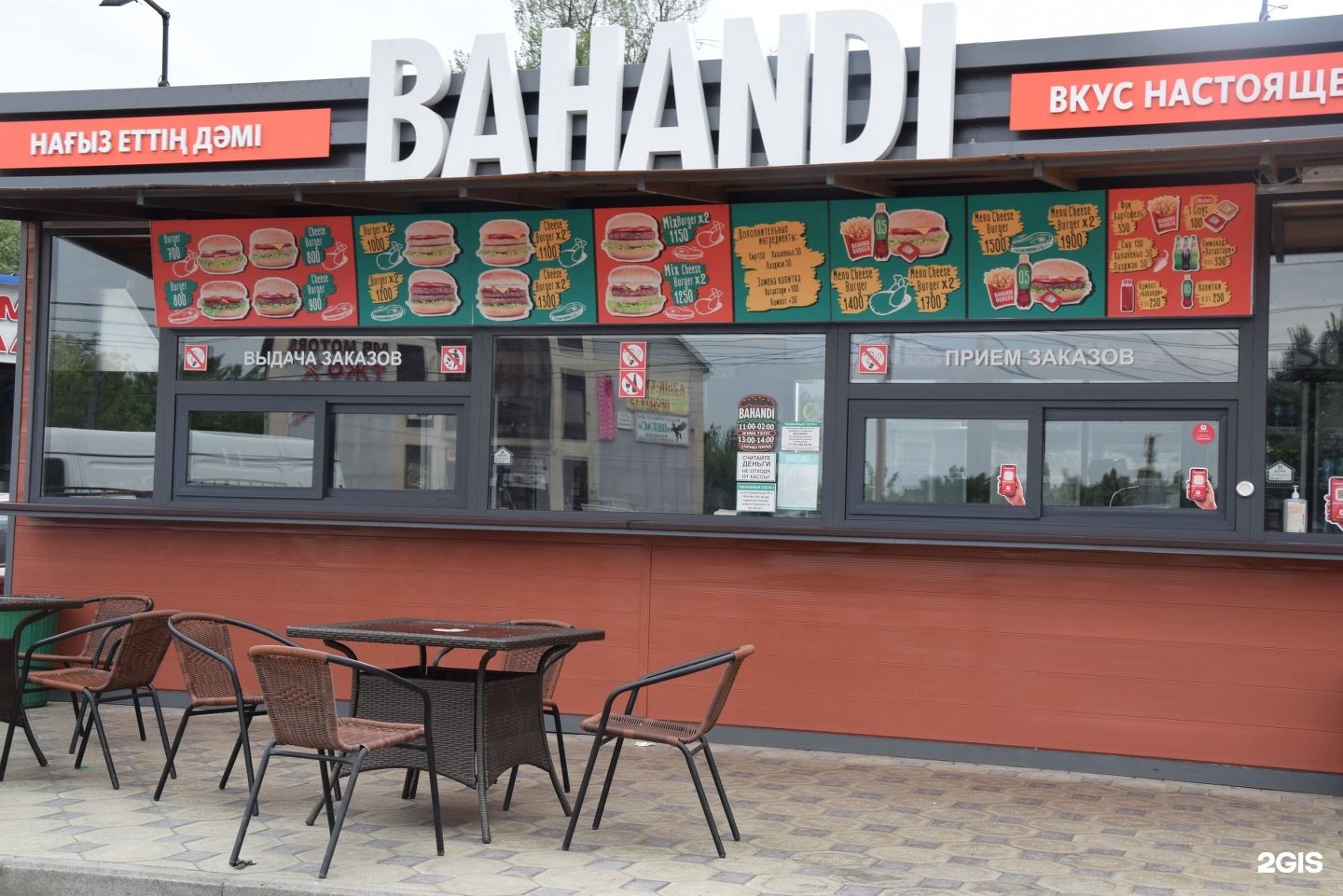 The phenomenon of street food is very common and is an integral part of the gastronomic culture of Bangkok, Kuala Lumpur, Tel Aviv, Mexico City, New York, Seoul, Beijing, Amsterdam, Toronto, London and other major megacities. In Kazakhstan, the fashion for street food restaurants has only recently appeared, but is gaining momentum. For residents of Almaty, spending most of their everyday lives in a hurry, such trays with quick and cheap food can be a salvation. Hope, you will have an opportunity to try the most delicious and original places for a snack in the style of a modern city.