Trattoria
A wide assortment of delicious pizza in Almaty awaits you in this restaurant. Trattoria can offer you exclusive dishes from the chef, a cozy atmosphere and good service. For many years Trattoria has been famous for its pleasant and cozy atmosphere, hospitality, and of course the most important thing is home Italian cuisine. Here are delicious breakfasts, delicious pasta and the most unique pizza in Almaty. What makes their pizza unique? They use flour and cheese that was made in Italy.
Here you can order pizza, as well as many other delicious and unusual dishes at any time of the day and get what you want in the shortest possible time. In total, on the menu you will find 13 types of pizza. If it seems to you that there are not enough ingredients in pizza, you can ask to add ingredients in your opinion. In Trattoria it implements all your gastronomic wishes.
Address: Nazarbayev 220, Avenue.
Capriccio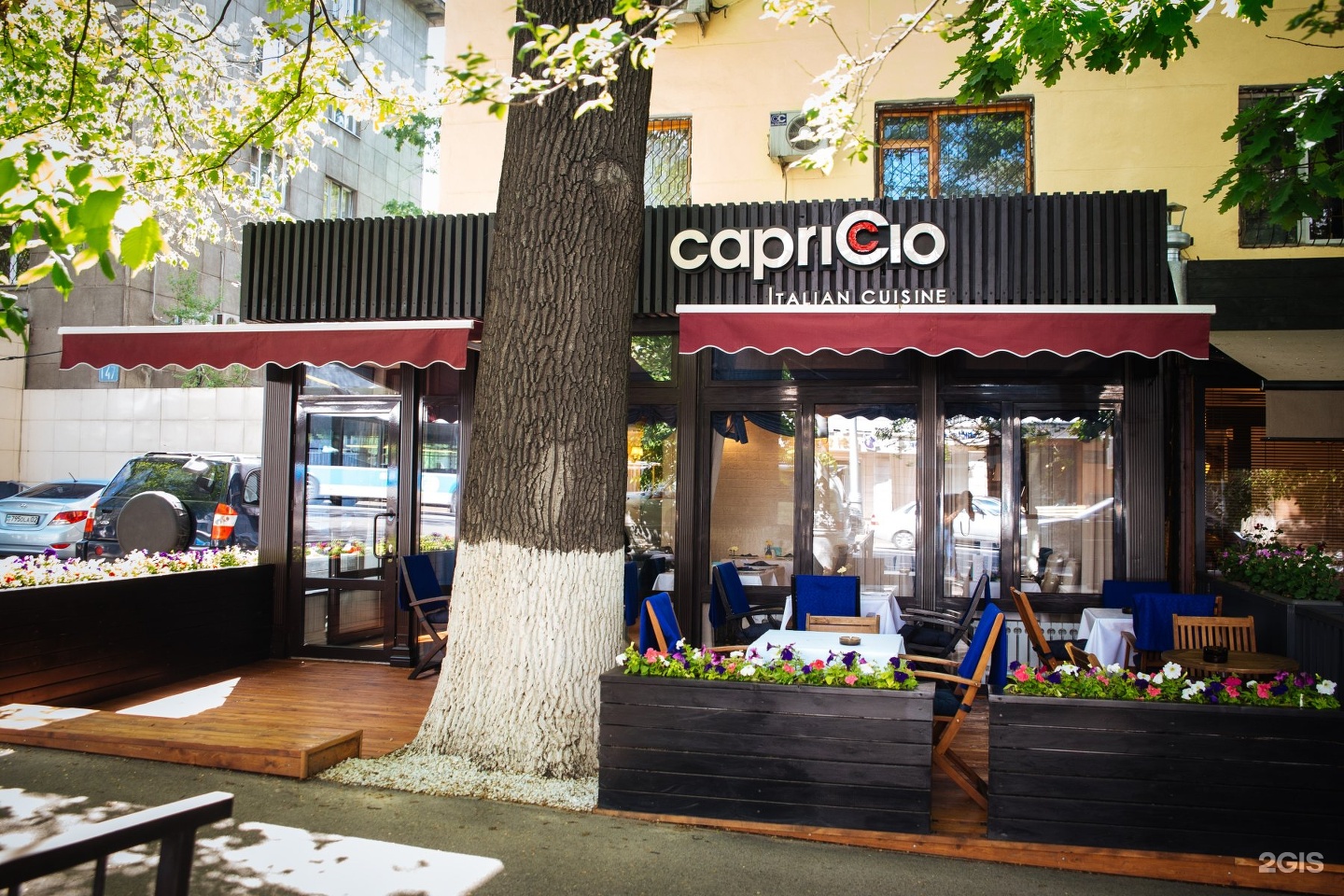 The restaurant is small, it is intended for 38 people, but due to white tones and high ceilings, a feeling of spaciousness and home comfort is created.
The atmosphere in which you will want to "disconnect" from all affairs and spend time in a hurry, for tasty food and good wine has been created.
For each dish, they will help you choose the wine. The wine list contains about 100 items - from commercial, familiar to most people, to collectibles.
Address: Abylay Khan 145 Avenue.
Del Papa
Pizza is the main meal in Del Papa restaurants. Here you can find flavored pizzas with cheese sauce and thin pastry with absolutely different toppings - with mushrooms and spinach, with champignons and Parma ham, or, for example, with salmon, crispy crust and jusai!
Del Papa position themselves as home-style restaurants, therefore, they offer their guests not only the atmosphere of cozy, where there is no place for formalities, but also special menu items prepared according to a unique recipe.
Address: st. Bukhar zhyrau, 66; md Orbit-3, building 3; st. Gogol, 87; st. Kabanbay batyr, 83; st. Dostyk, 248.
SADU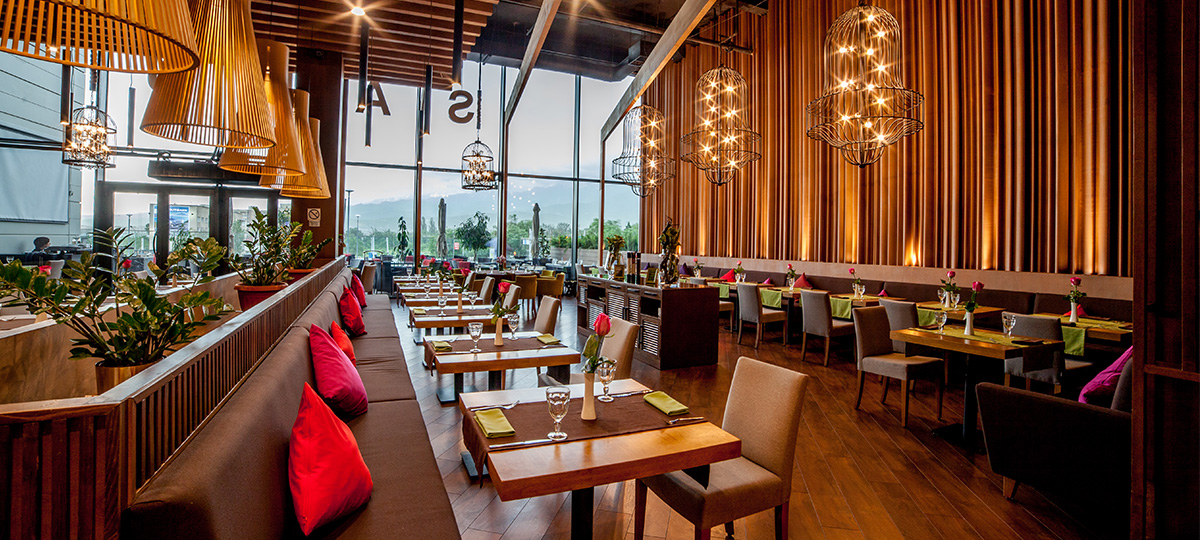 SADU Restaurant traditionally features two cuisines - Italian and Japanese. Therefore, if you like pizza, and your friends and relatives - sushi and rolls, then feel free to go to this place. SADU has about 20 types of pizza and each of them is good in its own way.
The Sadu restaurant is located in the Samal-3 microdistrict, in the building of the Merkur Towers residential complex. This establishment specializes in cooking Italian cuisine. In addition, there is an extensive bar menu and a wide selection of teas. In the institution you can connect to the Internet using a free Wi-Fi access point. For entertainment, there are karaoke and hookah in the restaurant, which allows you to spend a good party in a friendly company in the restaurant hall. There is also a summer terrace.
Address: Samal 3rd microdistrict. 25, 1st floor.
Mamma Mia & Ciao Pizza
Mamma Mia & Ciao Pizza is a network of family restaurants in the cities of Almaty and Astana. Since 2002, the Mamma Mia & Ciao Pizza chain has been delighting guests with the best dishes of Italian cuisine, a relaxed atmosphere and high service.
The pizza in Mamma Mia & Ciao Pizza is distinguished by tender dough, fragrant filling and cheese crust that is full of heat. You can be confused by the high range of choice, so be sure everyone here can find pizza they prefer (even picky vegetarians). Moreover, you can modify it as you want, replacing any ingredients in it, or completely abandoning anything.
Address: Almagul 18A, Microdistrict; Tole bi 187, Street; Tole bi 81A, Avenue; Altynsarin 10, Microdistrict.