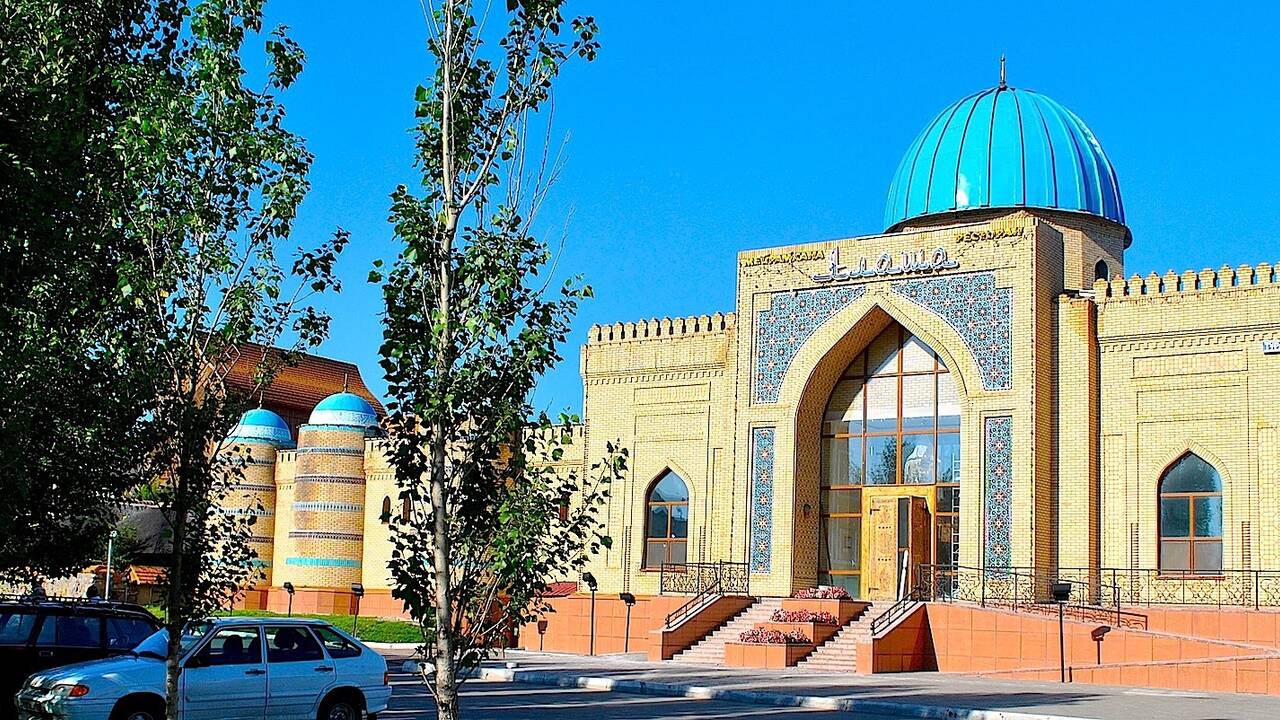 Alasha
Alasha is a restaurant of real Uzbek cuisine, the embodiment of the traditions and beauty of the East. You will feel like a dear and welcome guest. Everything breathes with novelty and oriental luxury, live music caresses the ears, the movements of the dancers are fascinating, and the kitchen wins in the heart.
Phone: +7 (7172) 40‒21‒21, +7 (7172) 62‒87‒93
Address: 29 Turan Ave.
Average bill: 7000-10000 KZT
Kishlak
Do you want to plunge into the atmosphere of enchanting oriental tales? Feel the aroma of Asian spice? Discover traditional eastern hospitality? We invite you to visit the restaurant of Uzbek cuisine "Kishlak" in Astana. Kishlak is a cosy family restaurant based on the best traditions of Asian hospitality. Khan's pilaf is the restaurant's signature dish, which is prepared in the East during small celebrations.
Address: 19/1 Kabanbay Batyr Ave.
Average bill: 3000 - 5000 KZT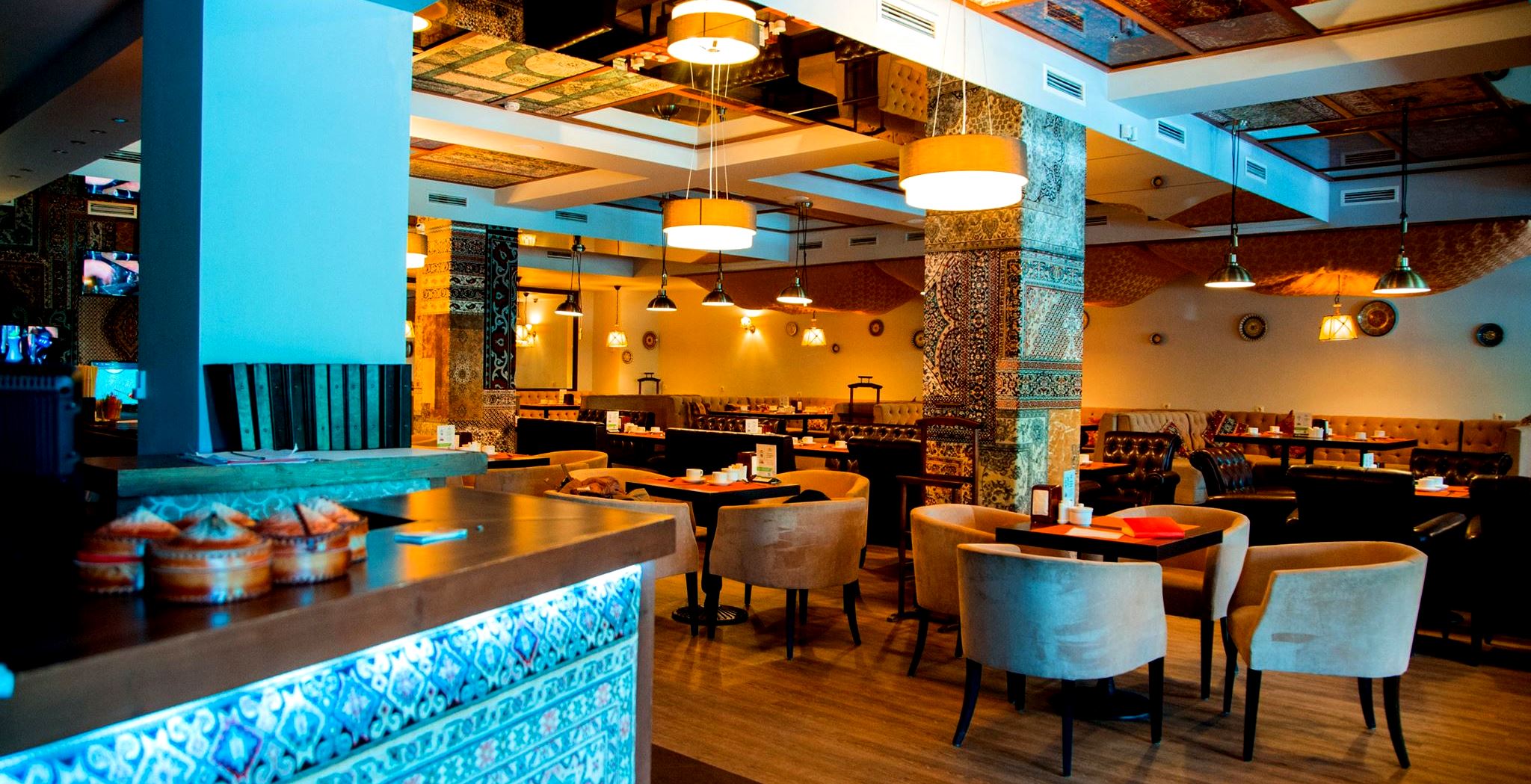 RUMI
This restaurant is called the centre of delicious pilaf. The interior of RUMI is divided into several rooms, made in an elegant Asian style using mosaics, stucco mouldings, ethnic decorated furniture and fountains. It is perfectly suitable for business lunch, relaxation in the company of friends, family and special occasions. Live music will help to immerse into the eastern atmosphere.
Addresses:
1. Kabanbay batyr ave., 62, "MEGA Silk Way" SEC, 1st floor
Phone: +7 771 110 61 61
2. Dostyk St., 9, Shopping centre Keruen, 3rd floor
Phone: +7 771 110 62 62
3. Zheltoksan St., 2/2
Phone: +7 771 110 67 67
Average bill: 3000-4000 KZT
Uzbechka
The restaurant menu has a wide selection of meat, fish, vegetable dishes cooked in a cauldron, steamed, over an open fire and barbecue. Cakes and samsa baked in Uzbek tandoor have an unforgettable taste and crisp.
Address: st. Tashenova, 11/1
Contacts: +7 778 555 88 64, +7 701 047 88 88
Average bill: 3500 - 4000 KZT
Achichuk
This is a place where you will be offered to taste dishes prepared according to the forgotten recipes of the Ancient East, this is a cosy restaurant with an original interior, in which there are trembling notes of the mysterious East.
Address: st. Pushkina, 9
Contacts: +7 778 028 38 38
Average bill: from 3000 KZT
Bukhara
In the Bukhara restaurant, you can try samsa, which is cooked in a tandoor. The restaurant seats 250 people, and the interior is made in the style of ancient Uzbekistan.
Address: st.Kuyshi Din 4
Contacts: +7 717 2351 932
Average bill: 5000 KZT
Uzbekistan
In Uzbekistan restaurant, all dishes are prepared according to old recipes. The restaurant offers guests to try pilaf, cauldron kabob, chuchvara, Uzbek kebabs. If you are used to moving at an accelerated pace, then the idea of fast food for you should not be new. For those who want a tasty and quick meal between meals, the Uzbekistan restaurant offers a range of fast food at reasonable prices. Food is prepared in such a way that it is convenient to take with you.
Address: st. Saraishyk, 11/1, Kenesary, 47
Contacts: 8 776 777 11 18
Average bill: 4000 - 5000 KZT
To visit an Uzbek restaurant or cafe in Nur-Sultan means to go to an Eastern fairy tale. The hospitality, colour and atmosphere of these institutions will allow you to plunge into the traditions and customs, get acquainted with the culture of this country. It is good to come to such a place, both for friendly gatherings, so for a family lunch or dinner. The variety in the interior, the presence of various attributes, utensils, decor and furniture will delight the eyes of both adults and children. Placed on comfortable trestle beds surrounded by soft pillows, you can not only taste delicious dishes but also relax in comfort. We are sure that visiting these places you'll be not disappointed.