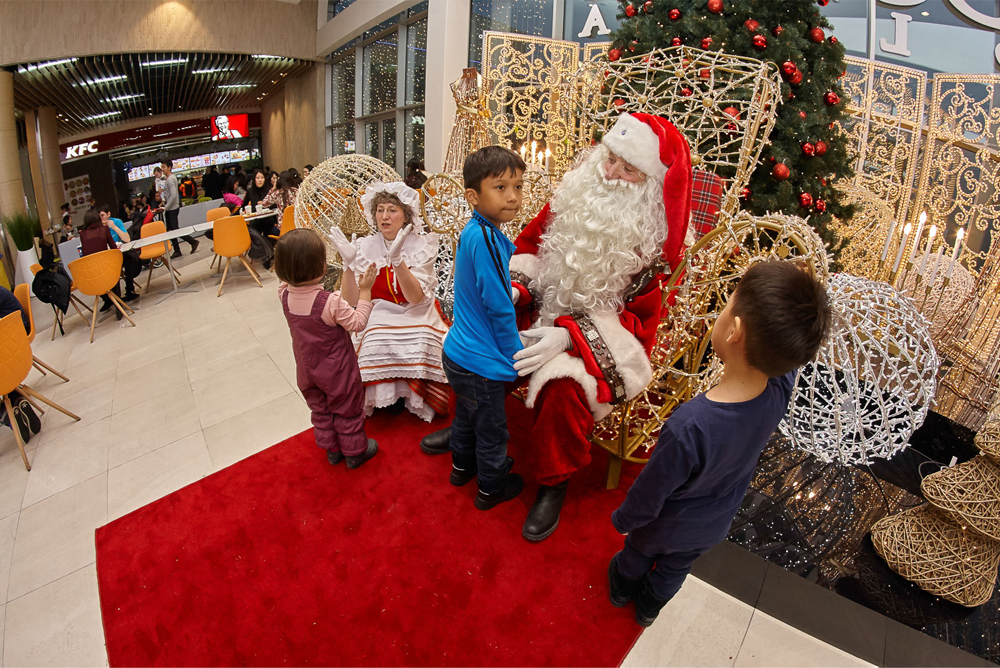 There are a lot of places to visit at Christmas time at Kazakhstan to have fun. One of them locates in the Shopping and Entertainment Centre DOSTYK PLAZA in Almaty. SEC DOSTYK PLAZA and café Coffeeboom invite guests to make wishes and participate in the Great Christmas Game. Songs, traditional goodies, magic and games are waiting for you. In the Great Christmas Game, you will collect magical artefacts, tie knots of intentions, pave the way, start processes and will be inspired for future achievements. You can come alone, or you can communicate immediately with friends, but only a few places are available, so you need to have time to book in advance. Time of event starts from 2 pm to 8 pm. The cost of such a Christmas holiday is 10,000 tenge per person.
It is not the only one place, for example in Giginova Restaurant, sit a lady, who can tell you a fortune while you drink a cup of aromatic coffee. From time immemorial it is customary to guess on Christmas Eve. On January 7, Aunt Nana from Tbilisi will host Giginova Restaurant. Guests will be offered excellent coffee, and Aunt Nana will tell not only about future events but also tell about your condition, secret thoughts and subconscious desires.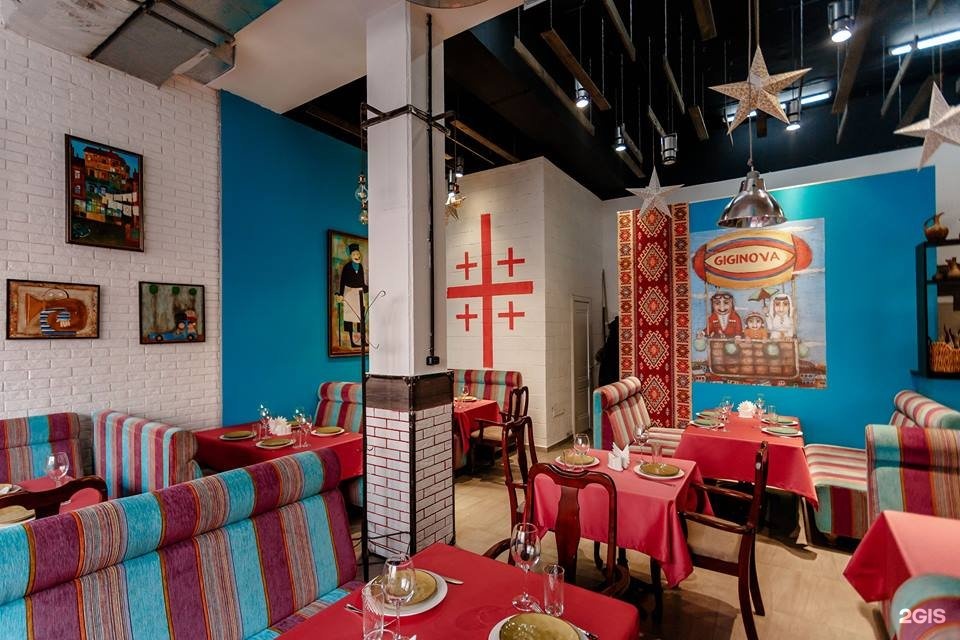 Another place that you can visit after celebrating Christmas inside of the building you can celebrate it outside too! Children and their parents are invited to the holiday "Christmas tree for the heir Tutti." Spectators will get acquainted with the heroes of Y. Olesha's fairy tale "Three Fat Men": funny clowns, gymnast Tibul, Suok dancer, gunsmith Prospero, Doctor Gaspar, who, despite the ban of three fat men on New Year's holiday and decorating the Christmas tree, with the help of Tutti's heir, having overcome everything barriers, return the inhabitants of the town happiness and all the wonderful joys of the New Year holiday!
Of course, Almaty is not the only place where you can celebrate Christmas. In the capital city of Kazakhstan, Nur-Sultan, you also can celebrate the holiday in a traditional way. Since the Christmas and New Year is celebrated at wintertime, Kazakhstan and especially the capital city, Nur-Sultan, is always covered in a snow blanket. As December begins, citizens are preparing themselves for a Christmas and New Year. On streets, you can see a lot of people who wear costumes of Ayaz Ata (Santa Claus) and his granddaughter. If you are a religious person, you can visit churches in Nur-Sultan, where you can attend a Church service after which you can eat traditional meals with your friends.
Orthodox Christmas in Kazakhstan is an official day off that is not related to any religion in order to respect all the nationalities in the country. The Christmas in Kazakhstan is celebrated at 7th of January as in the rest of the world it is at 24th or 25th of December. The main reason why in Kazakhstan it is celebrated on January 7, because of the Julian calendar according which Orthodox was celebrating the Christmas already for thousand years. The rest of the world, on the other hand, moved to the Gregorian calendar, where Christmas is on the 24th and 25th dates of the December.
On the winter holidays, you also may go to the theatre with your children to see some interesting concerts for a whole family. For example, the classic story on each Christmas "The Nutcracker" could be shown in different interpretations in the theatres or concerts. Also different master – classes are going to be provided in the Shopping and Entertainment Centers in the cities everywhere in the country. For example, in the museum of art named after A. Kasteev, as always, holds the action "We will spend vacations together!". A series of children's masterclasses, including the manufacture and painting of "Christmas sweets" and a gift box, is going to take place. On Sunday, for the first time, a master class on making cotton dolls will be presented as part of the action.