The life in Nur-Sultan can be exhausting, therefore it is important to get out of the city to relax from the city life. Here is a list of natural sports which you can visit and rest there in weekends.
Borovoe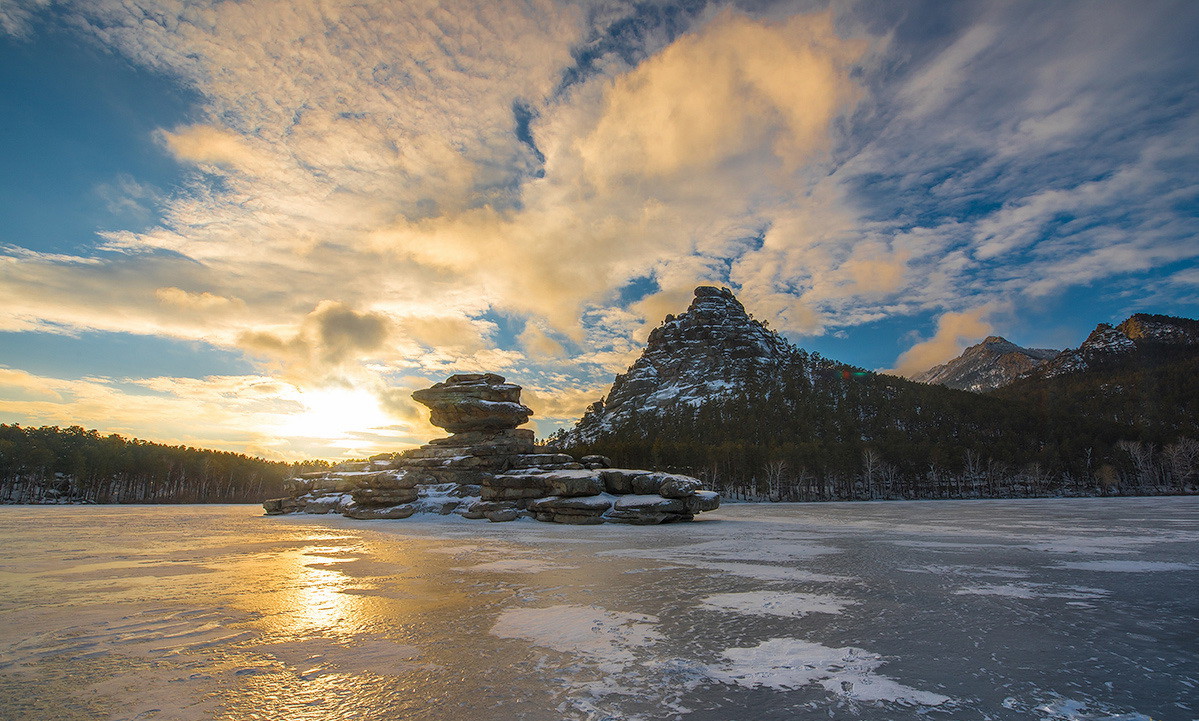 Borovoe is a unique recreation area located in the national park. It is located about 200 km from Nur-Sultan. In summer, professional fishermen, lovers of rafting, mountaineering and other sports gather here mainly. People come here to ride horses, swim in one of the many lakes or improve their health with mineral springs, as well as mud baths. In winter, it is very popular place for snowboarding, skiing and ice-skating. If you are not a fan of outdoor activities, you can just walk through the dense forests and enjoy the beautiful nature
How to get there? To get to Borovoe, you will have to go onto the A1 highway. This route Astana - Borovoe is considered to be the shortest. The distance you need to drive is 257 km. First you need to move towards Schuchinsk along A1. After 222 km, you will need to exit the R-223 highway and move towards Zhumbaev. Also, you can get there by train. All you need to do is just to buy a ticket to Borovoe from Nur-Sultan railway station.
Koyandinsky reservoir
Koyandinsky reservoir is located about 30 km from the city and offers various options for outdoor activities. They organize water tours, fish and even search for geological or paleontological finds. If you prefer less active types of recreation, then you can arrange a walk along the shore, while admiring the scenery.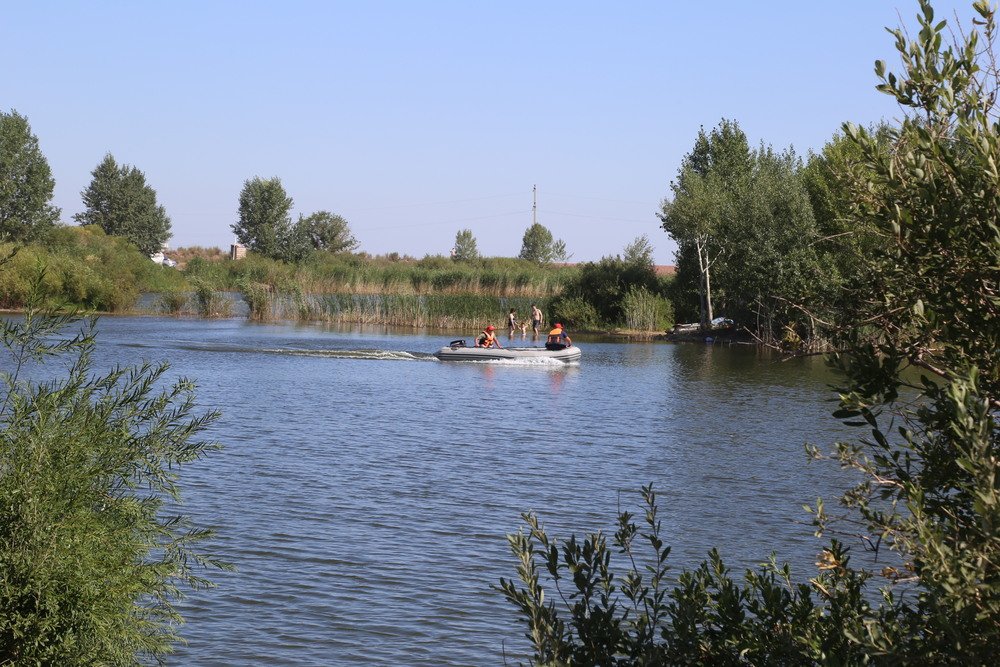 Akkol
The city of Akkol is located 100 km from the capital. The town is close to rich forests, which is why it has become a favorite vacation spot for Nur-Sultan residents. Usually, tourists come here by car with tents and barbecue, but if you want to stay longer, it is possible to rent a room in the nearest hotel.
Seletinsky Reservoir and Bestobe Canyon
Seleta is one of the cleanest rivers in Kazakhstan, which is replenished with underground sources. Near the village of Seleta is located the Seletinsky reservoir with a dam, where you can go fishing. And also you will have a beautiful view of the beautiful and majestic canyons.
In order to get there, you need to drive about 200 km to the Seletinsky reservoir, about 230 km to the Bestobe canyon from Nur-Sultan. The highway goes to Stepnogorsk, then to Bestobe.
Buiratau
National Park "Buiratau" is translated from Kazakh - "Curly Mountains". Employees of the Buyratau park will offer 4 tourist routes - Zhaushoky, Karagayly, Zhaushoky-2, Belodymovsky. Following them, you will see birch pegs, black alder forests, get acquainted with the salt lakes Azhbai and Bozaygyr. The depth of the lakes is small and on average does not exceed 1-1.5 meters, but their mineralization is significant.
The main entertainment of travelers in this park are picking strawberries, walking in the woods, horseback riding, photo hunting for deers, in winter snowboarding and skiing.
Zerendy
Zerenda is a nature park with mountains and hills covered with pine forests, mountain rivers and a small lake of the same name. Zerenda Lake is one of the unique places in Kazakhstan. It features a rugged coastline with a sandy beach, clear and fresh water, as well as a variety of fish that live in the water.
Visiting Zerendy you will spend a good time and recharge with positive energy for a long time. You can do extreme sports, fishing or swimming and also go hiking. Rest in Zerendy is a good opportunity to improve your health. In order to get there, you can go by intercity bus, taxi or train from Nur-Sultan.
Kobeityz
Also known as "pink lake". The lake turns to pink once in a few years because of the microalgae "Dunaliella salina". The lake is unusual not only because of the color, but also because of the consistency of the water. Salt water of Kobeityz is good for the health.
From Nur-Sultan the way by car will take less than 2 hours.