Fitness clubs are divided into zones where cardio, strength, aerobic, and dance training are held. Many large centers have a swimming pool, beauty salon, sauna, massage room. In them, you can not only spend calories and get rid of extra pounds, but also relax under the influence of SPA procedures, make cosmetic masks or change the hairstyle.
A huge number of fitness centers are open in Nur-Sultan. And due to the great competition, each of them tries to offer something special. Many provide not only everything necessary for classes, but also create an interior that can improve mood and give aesthetic pleasure. Potential visitors choose a sports center based on several conditions. This is a stay near the house or the availability of convenient transportation, a moderate monthly fee, the possibility of individual lessons with a professional trainer, additional services etc.
Our list contains the 10 best fitness clubs in Nur-Sultan, which in all respects overtook other similar establishments.
1. Worldclass
Modern equipment of Worldclass fitness center makes them more and more popular among people who adhere to the principles of healthy lifestyle. Here you can sign up for both group and individual training. Moreover, they are compiled with the maximum regard for all parameters of a person to achieve the best result. Professional equipment provides quality and safe training, and Worldclass staff is constantly monitoring this. Prices are quite affordable for guests. Constantly held promotions can significantly save on season tickets. The centers are equipped with sea water pools, saunas, baths, beauty salons, massage rooms.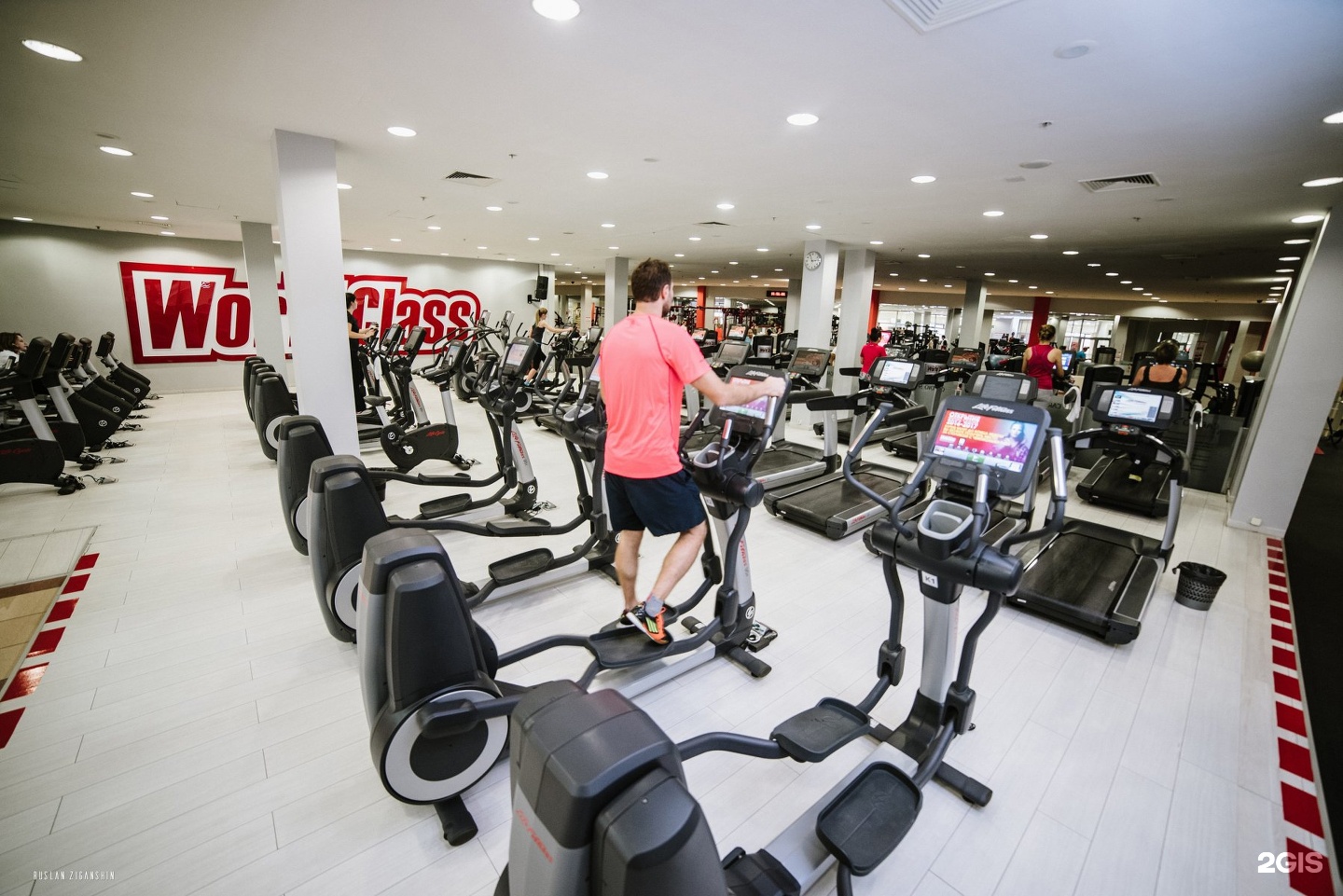 2. StarGYM
Their motto is professionalism in work and high performance. Fitness club StarGYM is a representative of the first Kazakhstani fitness school "KazFitnessAcademy" and "Academy of Valeology of the Republic of Kazakhstan." Therefore, the professionalism of our team of fitness instructors, their knowledge and experience is our main advantage! We invite you to evaluate the quality of our services at the Guest Visit, where they will offer you a consultation with a sports doctor with an assessment of the health, fitness and condition of the musculoskeletal system. Also, any workouts on the Guest Day will be free for you.
Visitors noted a convenient location, favorable bonus offers, the possibility of interest-free installments, a wide selection of sports and additional services.

3. Fitness First
It is located on the left bank, in the administrative and cultural center of the northern capital.
"Fitness First" is a club that offers only what is valuable: high-quality equipment, wide selection of group programs, certified coaching staff, affordable prices. All these factors help to achieve good results, and thanks to the support of professional trainers, classes bring not only the desired effect, but also pleasure. Clubs offer interesting group programs, which include bosu, step, zumba and yoga.
4. Life Fitness
Gyms are equipped with modern equipment. Halls for dancing, martial arts, yoga and other activities are very spacious, the air conditioning system creates optimal conditions for physical exertion. Visitors can take advantage of already developed programs, or they can choose an individual package with personal training based on the wishes and condition of the body. Visitors like the convenient work schedule, pleasant design, qualified trainers, the opportunity to relax in the health center. Also it has a pool, aquazone, kids club.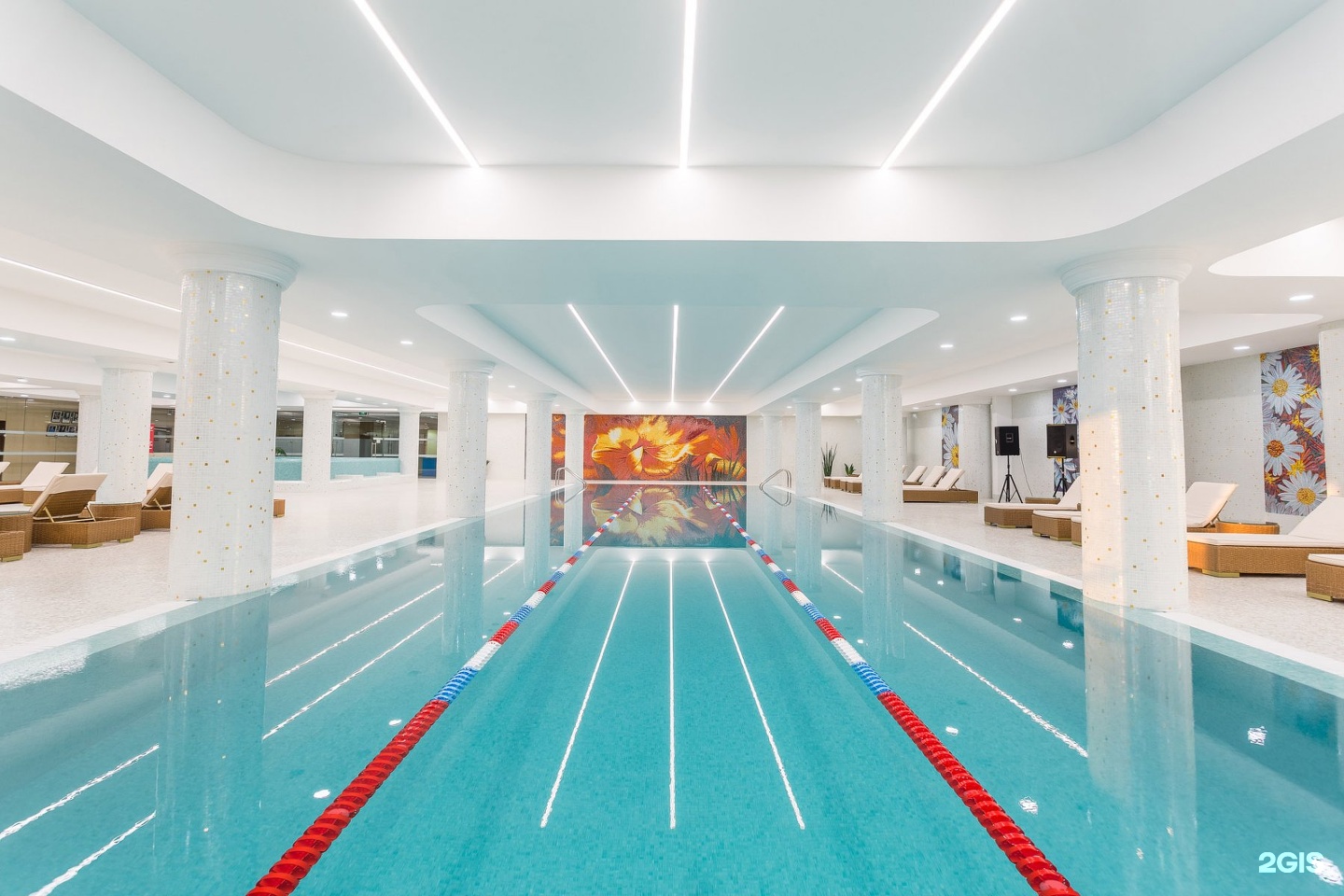 5. Winox fitness club & SPA
New programs are constantly being developed here, offering the most advanced training in the capital. Interior decoration is conducive to quality and enhanced classes. Promotional offers increase interest in this sports center. Club card provides a wide range of services. This is testing, introductory training for beginners, group programs, visiting the children's play area, free parking, bath accessories before each lesson, a personal closet with a lock, participation in all events.
6. Fitness Palace
The guest can choose any group program, or specially for him/her after testing, a complex for individual lessons will be compiled under the guidance of an experienced trainer. The centers offers not only sports activities, but also a large range of wellness services. Pools deserve special attention. These are large, well-equipped facilities with several lanes, not only for amateur, but also for professional swimming.
7. Champion GYM
Champion GYM has assembled a young, talented, energetic, creative team. It included masters of sports of various directions, winners and prize-winners of championships, international presenters and representatives of sports federations. The techniques are designed for people with different levels of training. Here you can choose intensive group exercises or more sparing individual, based on the physical characteristics of the body. Also you'll be impressed by low prices.
8. HAMMER Legend
Premium class gym equipment from world-wide manufacturers Hammer Strength and Life Fitness will provide highly effective classes for any user - from a professional athlete to a regular client of a training center. Each of your movements will be controlled by experienced trainers. They compose unique training programs, taking into account your health status, goals and training experience. Also the Hammer Legend Training Center accommodates 300-500 people per hour. You will feel comfortable in the large locker rooms, cardio zone and gym.
9. Fitnation
Today Fitnation is one of the most recognizable brands in the Republic of Kazakhstan. These are stylish and prestigious clubs equipped with modern equipment. Fitnation offers its customers a wide selection of wellness programs to maintain excellent shape and strengthen the body.
The secret of their success is an individual approach to each club member and the provision of high professional level services. At the same time, prices are available for a wide range of people of completely different ages, professions and interests.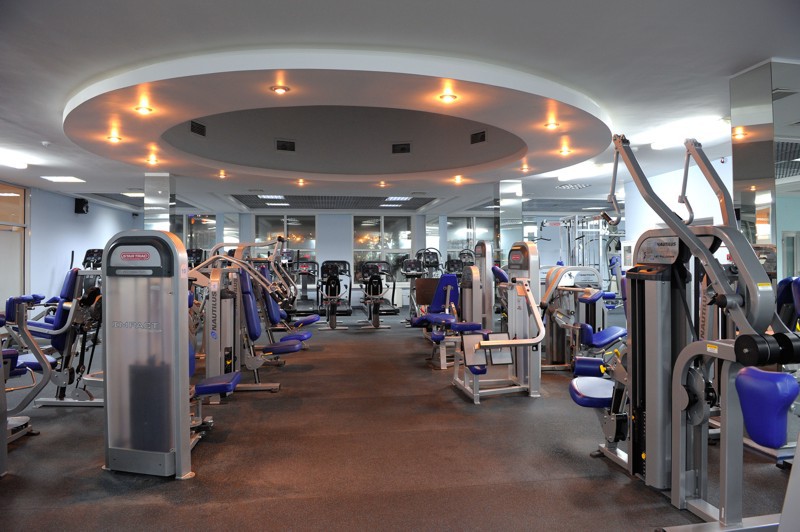 10. HEALTH CLUB & SPA GRAND PRIX
HEALTH CLUB & SPA GRAND PRIX closes the rating of the best fitness clubs in Nur-Sultan. It is a whole culture that brings together a large number of people with an active lifestyle. They not only train here, but also attend all kinds of joint events, where they meet new people and learn a lot of interesting things. Services exactly match world requirements. Safety is provided by qualified employees who have passed certification.
Everyone knows that vitality and the possibility of self-realization directly depend on the well-being of a person and his health in general. In the age of high technology, when we walk less and less and sit more and more at computers and driving cars, fitness is the most effective means of dealing with physical inactivity. Providing prevention of diseases of the musculoskeletal system and cardiovascular system, fitness becomes the main guarantor of health in the future. Thanks to these fitness centers, sports will bring only joy.