1. Shymbulak Ski Resort
Shymbular Ski resort is for people, who really love skiing and want to do it in a professional way. Skiing is an exciting and healthy activity, which is never too late to learn. The main goal of our school is to teach everyone to ride beautifully, technically and safely on the slopes of Shymbulak and any tracks in the world! The resort is popular for its mild climate, large quantity of sunny days and great amount of snow through the winter (from November till May).
2. Sunkar International Ski Jumping Complex
"Sunkar" is a ski–jumping complex in the Kazakh city of Almaty, built for the 2011 Asian Winter Games to host ski jumping competitions. It consists of five ski jumps: K125, K95 and training jumps K60, K40 and K20. Both artificial snow and regular snow can be used at any time of the year. The complex also has a permanent multi-purpose building with stands for 5500 seats, a media press center, a hotel, snow removal and irrigation systems, a chairlift and an underground parking lot, a track and a finish area for Nordic Combined, as well as a helipad. If you are professionally engaged in ski jumping, then you can try yourself in this complex. This is an alpine sports complex located in the alpine tract Medeu at an altitude of 1691 meters above sea level, near the "southern capital" of Kazakhstan - Alma-Ata, just below the Shymbulak mountain resort.
3. Medeu Ice Skating
Medeu Ice Skating is an alpine sport complex located in the alpine tract Medeu at an altitude of 1691 meters above sea level, near the "southern capital" of Kazakhstan - Almaty, just below the Shymbulak mountain resort. Medeu is the world's largest alpine complex for winter sports with the largest artificial ice field - 10.5 thousand m². The highlands and the purest mountain water for pouring ice contribute to the achievement of high results in speed skating; over the entire period more than 200 world records have been set here at all distances among men and women.
4. Wellness Club LUXOR
Wellness Club LUXOR is the only premium-class Wellness Club in Central Asia that offers its customers a full range of sports and fitness, aesthetic, cosmetic and a range of medical services. Here you have at your disposal a bathing and thermal complex and a gym, a rich fitness menu and the best beauty salon, luxurious SPA and pools, a kids club and the unique ISIDA Pilates' studio, and English-language Cambridge Kids kindergarten. The club located in a beautiful and ecologically cleans area of Almaty.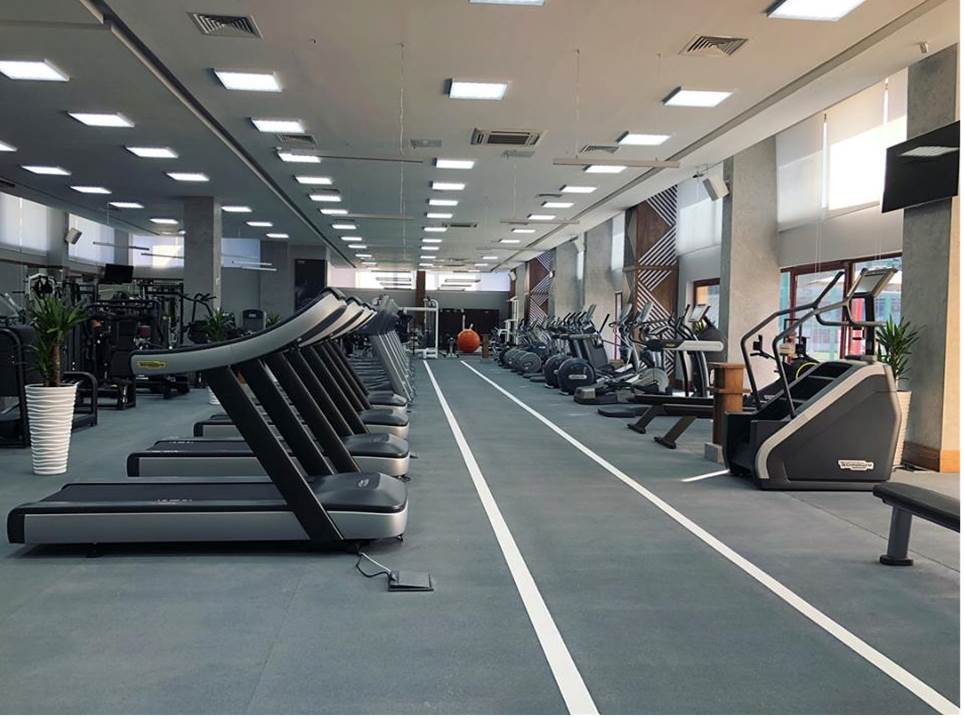 5. Fidelity Fitness Club (Botanical Garden)
Fidelity "Botanical Garden" is a unique boutique club with a special atmosphere of coziness and comfort with a limited number of Club Members, where everything is provided for high-quality training, relaxation and rest, good time for the whole family. Club has professional gym, 46 world-class group programs (world best practices and our own developments), 106 group classes for adults and children a week, 424 lessons per month! Also a large indoor tennis court, game sports and a 25-meter pool with the latest water purification system for sports swimming.
6. Golden Eagle
Golden Eagle is a community of people who value their health and enjoy a variety of physical activities. In Golden Eagle you can find cross fit, powerlifting, bodybuilding, weightlifting, athletics, martial arts, triathlon and all aerobic exercise, also hiking in the mountains and much more. This center is fun and exciting. Every day new training tasks will be waiting for you, attentive trainers, who are always ready to help. Associates, who just as you want to become better, will surround you, and they are ready to mentally support you. Over time, you will begin to compete with yourself, then with other athletes within our community, and in the future it is possible to participate in competitions.
7. Fidelity Fitness Club (Nurly Tau)
Fidelity creates new opportunities: another new club in the city center. Fidelity Nurly Tau offers you a full range of services: 3500 square meters of floor space, convenient layout of halls with a large number of colors and a unique design. The center also has a swimming pool with the latest water purification system and training programs in swimming and aqua aerobics. There is also a professional gym with the best equipment from American manufacturers, a separate cardio hall, 3 group program halls, including the largest group program hall in Kazakhstan. Fidelity has more than 50 types of world-class group programs and unique Gravity and Kinesis training systems (for personal training). For children there is also a unique children's fitness from 6 years old and the Energy Café, where it is convenient to communicate and hold meetings.
8. World Class Almaty
World Class Almaty is a modern sports complex conveniently located in the historical and business center of Almaty with underground and aboveground parking. The club is designed with international standards in mind. Cardio zone, gym, water zone, halls of group and individual programs, kids club, martial arts hall, squash court, multifunctional hall - in every corner of the club a unique atmosphere is created for effective and exciting activities. World Class has a high level of service - absolute cleanliness, friendly staff, increased attention to security, an endless sense of comfort and a unique atmosphere of a friendly fitness family.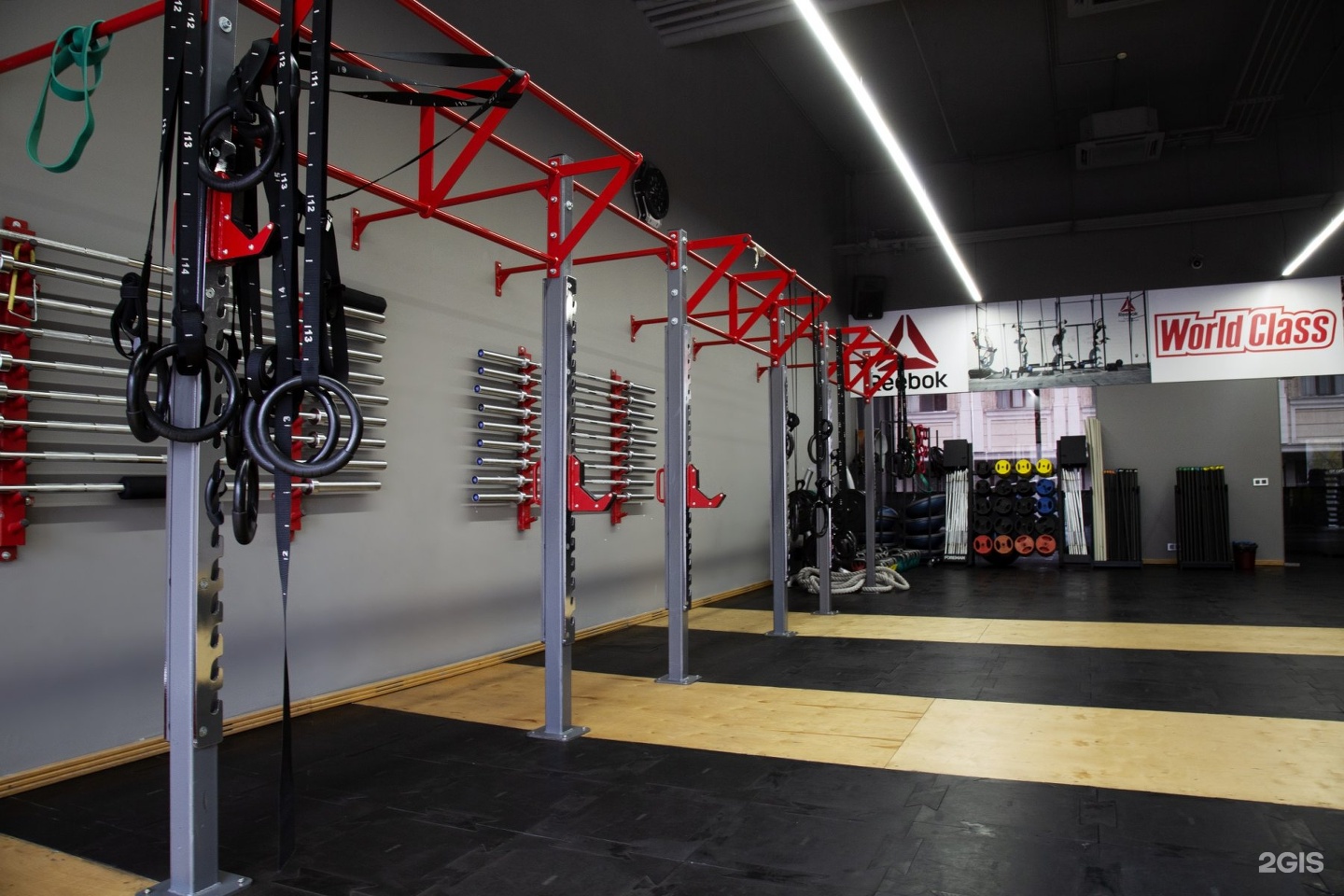 9. Shooting club named after Alexander Asanov
If you are a lover of shooting sports, then you are invited to the shooting club named after Alexander Asanov. The successful location of this shooting club in an ecologically clean area makes it an attractive and comfortable place for practicing shooting. The warm hospitable atmosphere reigning in a team of like-minded people who know almost everything about weapons, gravitate to shooting and appreciate real skill, will allow you to plunge into a special world.
10. Paragliding Club
The complex provides training flights on tandem paraglide with an instructor in the mountains of Zaili Alatau. Sun, mountains, fresh breeze wind, enthusiasts, support group, lots, lots of humor and breakfast on the grass. All this will be waiting for you inside the club. After each of your flights you will forever have an unforgettable experience.