Amsterdam Aktobe Hotel
Amsterdam Hotel is a 4-star hotel located in the administrative and cultural center of the city, which has 49 rooms and two restaurants serving Georgian, European, Asian and national cuisine. Restaurant "Nord West" of 60 seats is suitable for organizing banquets, receptions, corporate parties, seminars, conferences and trainings. Here you would indulge yourself in its hostile environment, enjoy your dinner with modern and lively music, even join on the dance floor freely. It is likely to be one of your unforgettable dinner time in western Kazakhstan. Hostility of Kazakh people will definitely amaze you at anywhere in Aktobe. At the same time, the restaurant is designed for arrangement of business meetings and conference. Another smaller restaurant called "Golden Wood" is for national and European cuisines. There is a single Banquet hall of 12 seats where is optimistically well-appointed to discuss business collaboration over lunch or dinner. Available service contains access to swimming pools and saunas, private parking lots, security and free buffet breakfast. The main thing they offer for regular customers is a certain amount of discounts. It seems to be an ideal accommodation of peace, quiet and charm with sophisticated setting of comfort.
Hotel Dastan Aktobe
This hotel is one of business class hotel of Kazakhstani brand Dastan, based on two different cities- Aktobe and Atyrau. Dastan Aktobe Hotel is also located in the center of the city with easy-access to all sites. From Mega shopping center and international airport to the hotel is just a 10-minute drive. The internal restaurant provides European cuisines in a modern and arty settings. You can enjoy your coffee at Sumatra bar inside the hotel. Warm-colored design of rooms and responsive staff will make your stay comfortable and pleasant.
Baitau Hotel Aktobe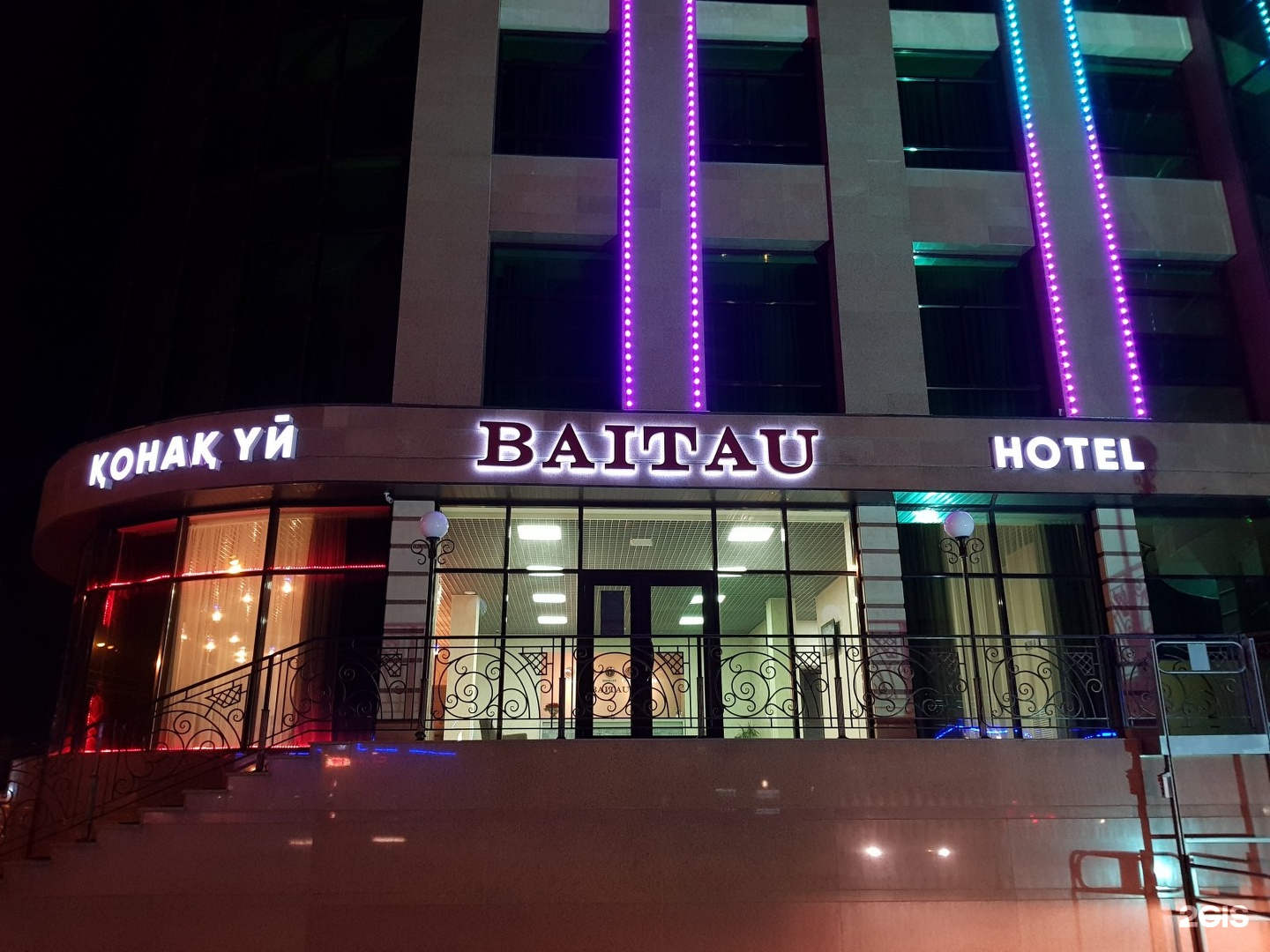 Baitau Hotel Aktobe is a luxury 4-star hotel and positioned slightly far from the city center around 2.9 km away. The hotel is able to arrange a comfortable stay for people with disabilities with special personalized conditions. There are several services available for the guests: food and drinks delivery service, public parking lots, free internet connection, housekeeping and event organization (small-scale conference and Banquet). You can certainly get access to various food in its own restaurant by a lift.