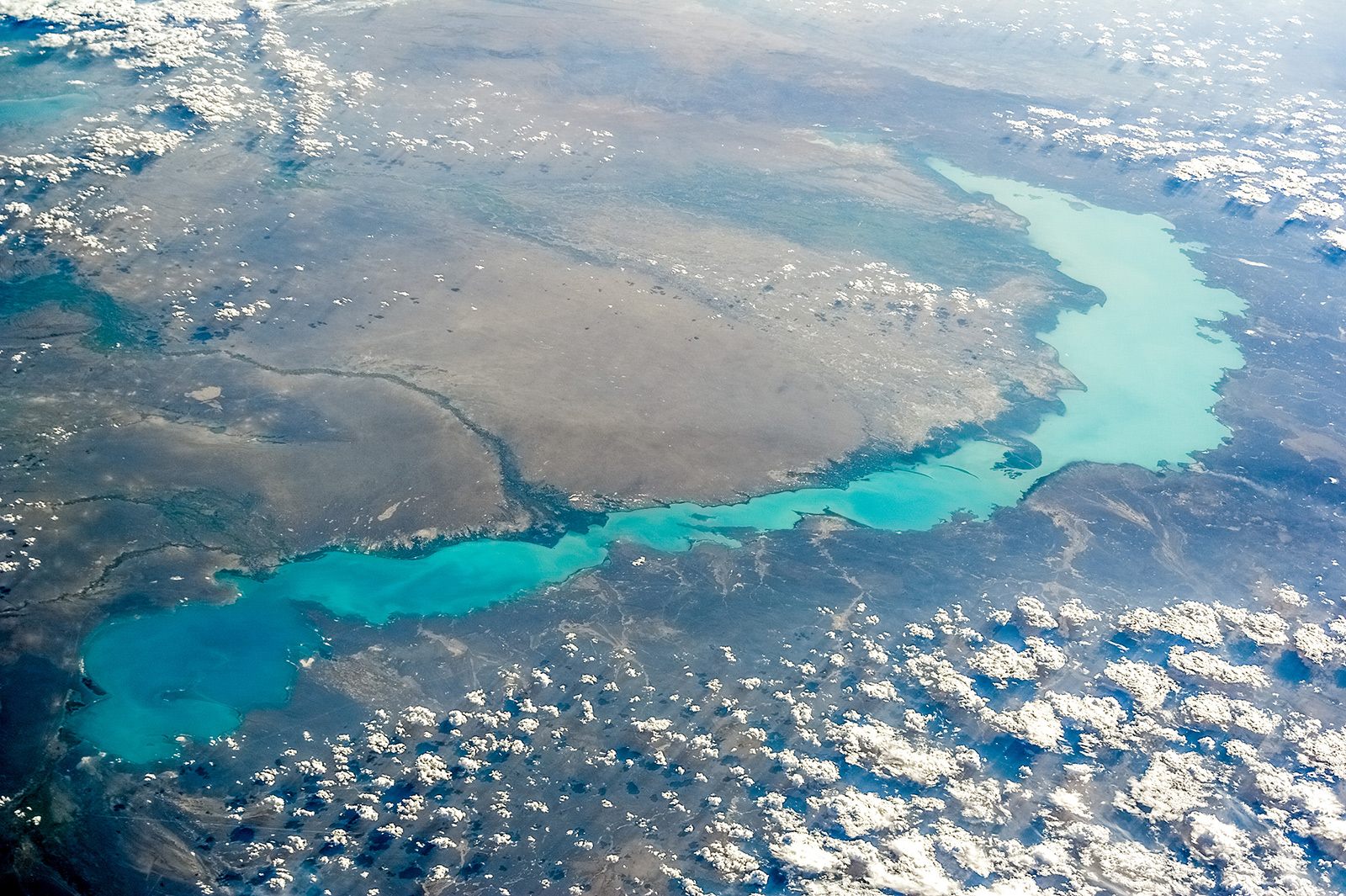 The length of the lake is 614 km, the width is 3.5-44 km, the maximum depth reaches 26 m. The lake is very unique – it is divided by a strait into two parts. The western part is fresh water, while the eastern half is saline. The eastern part is on average 1.7 times deeper than the western section. There are about 20 species of fish in the lake, 120 species of birds (12 species are listed in the Red Book). Long time ago there were tigers on the lake.
There is a popular legend about Balkhash lake. It tells that there was a beautiful Ili, a daughter of the wizard, whose name was Balkhash. When Ili grew up, he announced a competition of the grooms. He told that his daughter would marry to the richest, the most handsome and the strongest man. Among competitors were the son of the emperor and khans, but the bride fell in love with the shepherd Karatal. He won competition, but that got Balkhash angry and he drove off the shepherd. Lovers fled together and Balkhash cast a spell on the lovers. Ili and Kazatal turned into 2 rivers. To prevent the connection, Balkhash spread between them and when he died wizard turned into a lake which separates two rivers.
Balkhash is very popular among tourists. The surroundings of the lake are divided into different zones, each of them has hotels, hostels, renting houses and sanatoriums. Tourists can do water sports: sailing, kayaking and canoeing, sport fishing. Fishing is possible for such species of fish as carp, catfish, pike perch, asp, roach, perch, crucian, bream and other types.
Сlimate of the surrounding area of Balkhash is deserted. The average temperature in summer is +30 C, in winter time - about -14 C. Balkhash is a warm, well-heated lake. The water temperature on its surface ranges from 0 C in winter to +28 C in summer.
Tourists can also visit the city Balkhash which is located near the lake. The city has long and interesting history. There are museums, monuments and alleys.
There is the Bektau-Ata mountain range that is located about 60 kilometers from Balkhash. If you find mountaineering attractive, this is place for you. There are many gorges and rocks that have an unusual shape. There are peaks, small mountain lakes and springs. There is a cave in the mountain, called Auliye Tas. This unique place, 50 meters long, is almost completely flooded with fresh water. People believe that water is healing.