In Taraz you can visit Karakhan mausoleum (Aulie-Ata). It was built in 11th century and now it is located in a city center. This mausoleum was built for khan of the Karakhanid dynasty, who ruled in this region in the X-XII centuries. In about 18 km from Taraz there is Aisha Bibi village where Aisha Bibi's mausoleum is located. Aisha Bibi was the lover of Karakhan, who built a mausoleum in memory of her.
Then, there is Babadzha Khatun Mausoleum that is located near Aisha-bibi mausoleum. It is a unique architectural monument of the 11th -12th centuries that is famous for its original 16-ribbed umbrella-type dome.
Shymkent is located at the crossroads of the Great Silk Road. In the city you can visit the Museum of History, the Walk of Fame in the Shamshi Park, the Museum of Victims of Political Repressions, the Museum of Hakim Abay and the Ethnic Museum.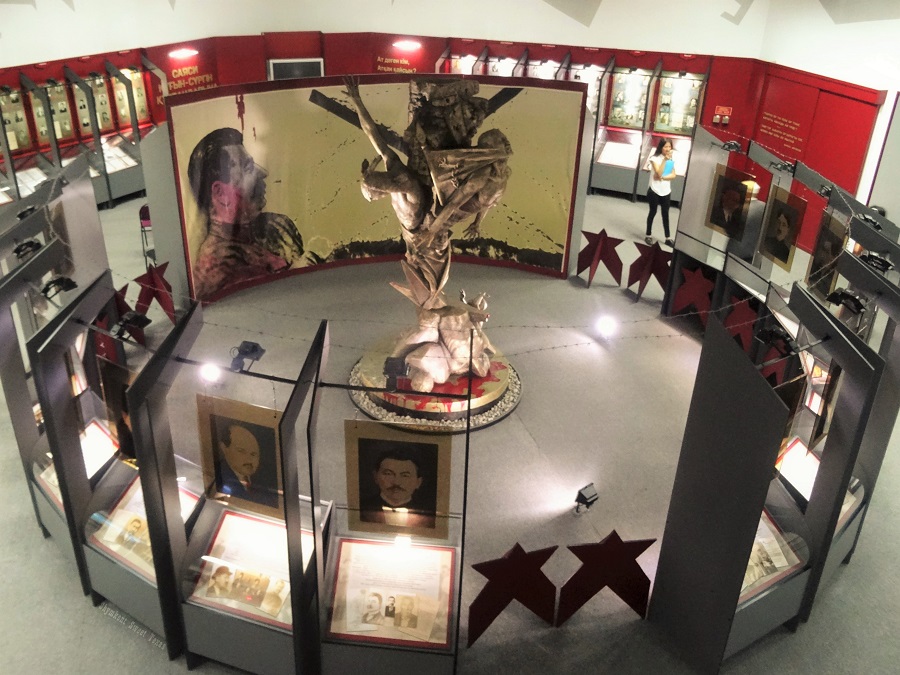 There are also lots of old, ancient cities around Shymkent. One of them is Otrar. It is one of the oldest cities in Central Asia. In Arabic sources, the city is called Farab. The first settlements of the city began in the VIII century. Otrar (Farab) was developing fact because was on one of the main branches of the Silk Road.
Now there are only ruins of the city where archelogies do excavations. Also, a muslim shrine - Arystan Baba mausoleum located nearby. The shrine was destroyed by the earthquake in 18th century, but was restored. Then it was restored again several more times, so from the original construction of the XIV century there is left only wooden columns. Another ancient city located on the South is Sauran. The city functioned in the XIII-XVIII centuries, after which it was abandoned. The city suffered with the decline of Silk Road.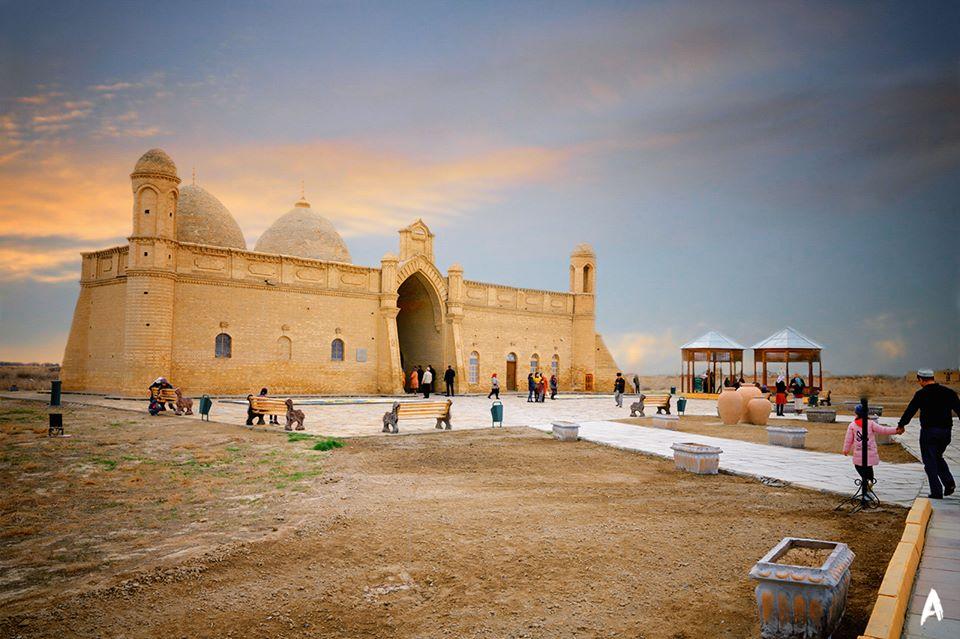 The city of Turkistan (the ancient name is Iasi) was founded in 5th century. It was one of the most well-fortified cities of Central Asia. The city started to develop in the 12th century, when philosopher Khoja Ahmed Yasawi settled there. When he died, he was buried in a mausoleum. The Khoja Ahmed Yassawi Memorial Complex is a huge building. The thickness of the outer walls is almost 2 meters; the walls of the central hall are 3 meters thick. The building has a huge entrance. There are more than 35 rooms around the central hall. The main door is decorated with beautiful ivory carvings. Nowadays, it is a popular place of pilgrims and tourists in South Kazakhstan.