Nauryz
It is the main holiday of the year among Kazakhstan and many counties of Asia. Nauryz is a holiday of spring, renewal of nature, the beginning of a new year, a new life. It was celebrated for more than five thousand years. The celebration of Nauryz has pagan roots, it is a celebration of the worship of nature. Nauryz is celebrated on March 22 at the day of spring equinox.
Otherwise, among the Kazakhs Nauryz is called "Ulystyn uly kuni", which is translated as "Great Day of the people." The name of the holiday "Nauryz" consists of two ancient Iranian words "know" (new) and "rose" (day).
The main dish of the festive dastarkhan is the Nauryz Kozhe. Nauryz Kozhe is a ritual dish, a soup, which includes seven components: water, meat, salt, fat, flour, cereals and milk. The number seven in itself has a sacred meaning among the Kazakhs. The seven components of Nauryz Kozhe meant the seven elements of life. Nauryz Kozhe symbolizes unity of people.
Nauryz holiday has always been accompanied by fun activities. Young people were dancing, singing on the streets and riding the altybakan (big swings). People participated in horse racing competitions and wrestling. Even nowadays, people try to follow the traditions.
The Unity day in Kazakhstan
People of Kazakhstan celebrates this holiday on 1th of May. This is a holiday of friendship and harmony, which are so necessary for a peaceful life in a country where more than 150 nations and nationalities live. A bright spring festival is held in each city of Kazakhstan on central streets, as well as many entertaining events.
Victory Day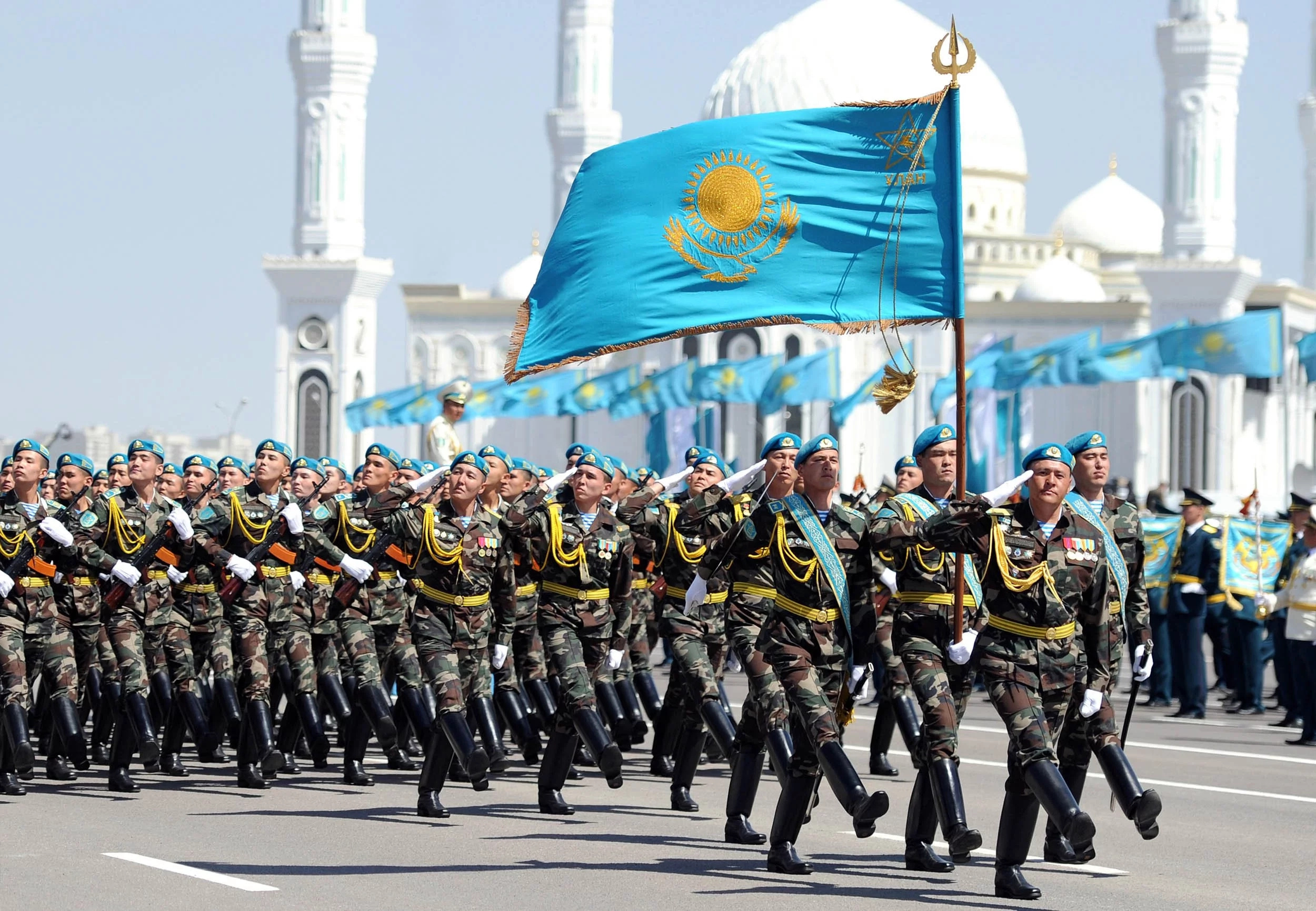 It's a Victory Day over Nazi Germany. People celebrate the Victory Day on May 9, since on that day was signed an act of capitulation of Germany. It is one of the most revered holidays in the whole world. Many kazakhs showed their heroism and courage in Eastern Front. In Kazakhstan, about 25% of the population was mobilized to the front.
May 9 marches are held in the main cities of Kazakhstan in honor of the war participants. People walk along the main streets holding posters and photographs of their ancestors and relatives who were defending their people and homeland.
Independence Day
On December 16, 1991, the Supreme Council proclaimed the state independence of the Republic of Kazakhstan. Since then, Kazakhstan people celebrate this holiday every year. During our independence, we have done a lot: we built a strong state, created dynamic economies, and improved the standard of living of people.
On Independence Day of Kazakhstan, mass festivities take place throughout the cities. Many concerts, exhibitions and various cultural events are held.