Antiques are called old things that are no longer produced today. Items that are less than 50 years old cannot be considered antiques. The most valuable things are those that have not been mass-produced and are not so easy to find even among lovers of old things. Also, valuable antiques are things released on some special occasion or relating to any era.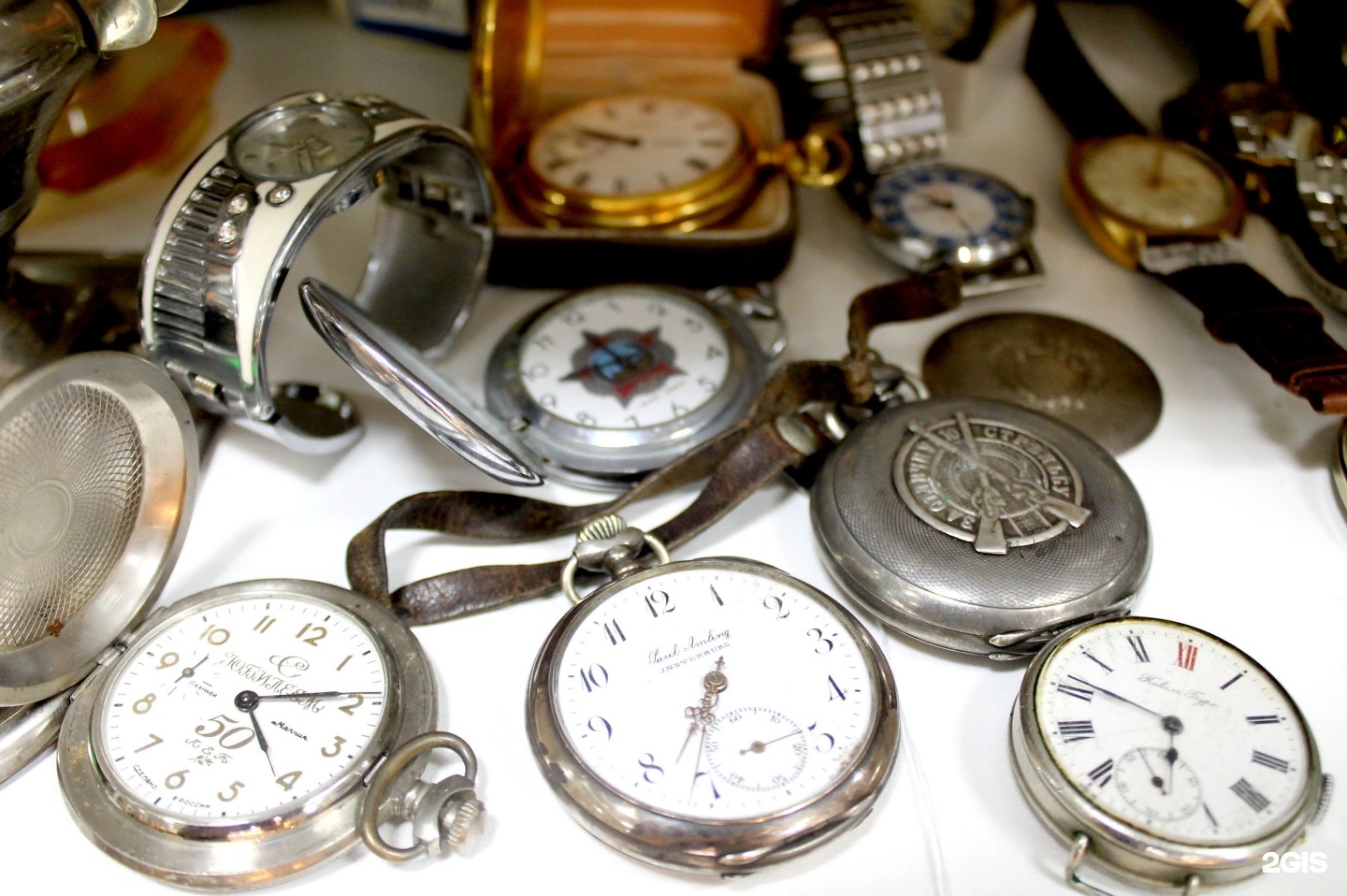 Collectors now respect various rare museum items. Well-preserved icons, products of famous masters of past centuries, old books from famous writers. But ofc everything here is individual. One collects lifetime editions of classics, the other - figurines, the third - musical instruments. Books are a special passion for collectors. Age is far from the main factor in the value of a book. Even a centenary publication may not be quoted if, for example, a book is reprinted. When evaluating, attention is paid to the artistic value of the book, circulation, the presence of illustrations, and many other factors…
But the point is that antique is always special.
Want to make a memorable gift from a trip to the capital of Kazakhstan? Souvenirs may be different. There are ordinary trinkets that you can buy at the airport before departure. And there are souvenirs with their own history.
Some people enter the antique shop as if they were in a museum - to look at exclusive objects of a century or more ago, to be inspired by the art of the past. However, the main category of visitors is collectors and seekers of bright gifts. Most buy antiques as a gift.

In this article, you will find out where in the city of Nur-Sultan you can buy antiques and local cultural objects. There are not really a lot of antique shops in Nur-Sultan, but nevertheless, we have collected them especially for you.

Antique Shop of Semenov family
Unfortunately, antiques are not very popular among the local population, so there are not so many specialized places. The very first of them is the Antique Shop of the Semenov family, it has been operating since 2006.

There are memorable things from whole eras - from the 18th century to the early 2000s. A lot of objects are of the Soviet era. Here you can find out how entire generations of Soviet citizens lived. Unique "avoska" bags in which everything could be put, the red ball with a green stripe that every Soviet child had, coins, WWII medals, stamps, plates, souvenir bears for the 1980 Olympics, typewriters and cameras - all of them are carefully collected here, at the Semenov's store.
Address: Seifullina street, 33.

Romanov Antique Shop
If you didn't find something at Semenov, visit the Romanov Antique Shop. It has a similar specialization and here you also be enjoying history.
You see the shelves with the literature of past, then you see the first cosmonaut Yuri Gagarin looking to you from the poster. Here you can find everything that an antique soul wants: Soviet watches, old bottles of vodka and even a German newspaper from the time of the Nazi regime.
Address: Yesenberlina street, 21.


Two other stores, Clea and the Magic Store, are more specialized. Here you can find not only a nesting doll and a picture of a yurt in the steppe but all kinds of souvenir products - for every taste and color. Suitable for those who are looking around the world for something interesting, not necessarily colorful. Not suitable for those who would like to purchase something from a vacation spot.

Among antiques, there are also fakes. Sometimes people who are not really into antiques fall for the tricks of scammers. In order not to become one of such buyers, we recommend you to contact exclusively the antique galleries and specialized stores. Of course, the goods there will cost a little more, but you will have a guarantee that you get a true thing that will become more and more expensive every year.

Are you an art lover? Then you should visit some of the shops in Nur Sultan where artists and sculptors sell their work.

Auction House BonArt
The task of the BonArt House is to draw public attention to the world of art, to create favorable conditions for collecting. They want to preserve their cultural heritage. Here you can buy various paintings, including works by famous artists of Kazakhstan. And also their antiques have passed authentication and examination.

Participate in the auction, you may like it! They regularly make exhibitions and auctions where you can buy works of art from the Kazakh, Russian and Western European schools of painting at a museum level.
Their main office is in Almaty, but they have an office in Nur-Sultan too. You can see the website http://bonart.kz/

The Artumar Gallery, which opened in 2014, offers a large number of works by Kazakh and foreign artists. Not only the works of painters and graphic artists are on sale here, but also the works of sculptors, as well as antiques.
Address: 54 Tauelsizdik Avenue

TSE art destination is a cultural space where the visitors, artists, professionals from different fields interact and create a new experience. There everyone has the opportunity to learn the art through exhibitions and performances. This art place is located in the historical center of Nur-Sultan, which combines a gallery of modern art, an educational center, an experimental laboratory, an art shop, and an art cafe. If you visit this exhibition, you can meet interesting people and learn something new!
Address: Republic Avenue, 33a


The Aru-ART Salon is located in the «Keruen» shopping and entertainment center. Here you can buy works of Kazakh decorative art made of felt, leather, textile, wood, silver jewelry, as well as souvenirs with views of the sights of Nir-Sultan. Besides, "Aru-ART" presents paintings by famous Kazakh artists.

Antiques and art objects have always been an elite gift. Such things will emphasize the sophistication of your taste and show high respect for the recipient.