Here is the list of the best restaurants in Nur-Sultan, that serves traditional Kazakh food.
Arnau
This restaurant is considered as the most popular place of traditional food in Nur-Sultan. The culinary concept of the restaurant is Kazakh national cuisine, exquisite but taste like a homemade. Expect of traditional food, you will find different salads, appetizers, Asian and central Asian cuisine. The prices are high, but it is worth it. A fashionable interior with national elements conquers with its coziness, and live music with the great sound of Kazakh folk instruments creates a special atmosphere.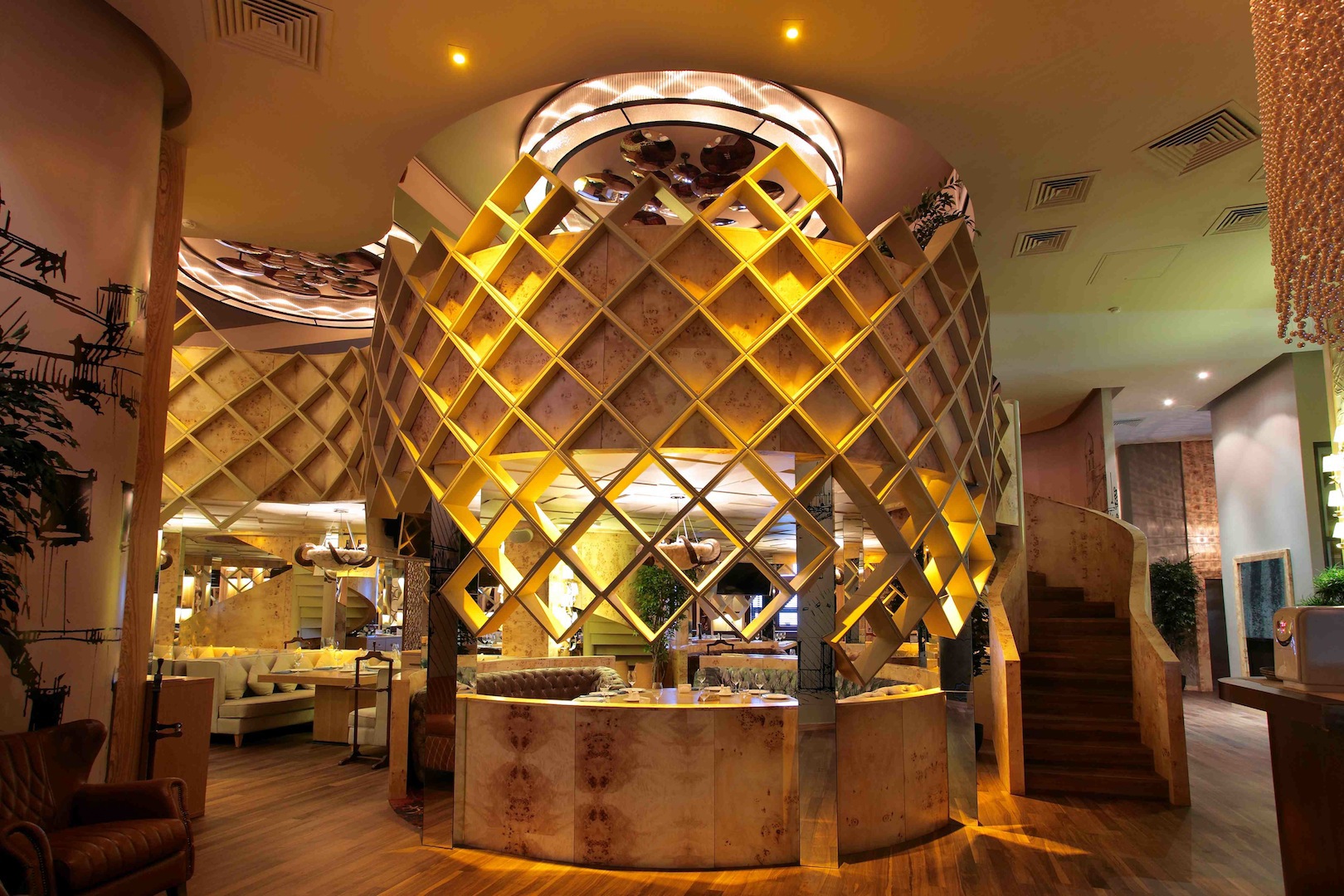 Location: Turan Avenue 40
Average price: 10 000 tenge
Jumbaktas
The restaurant is a mixture of two different styles. They serve traditional and European cuisine. Chef of the restaurant can surprise you with a high level of familiar dishes and unusual novelties. The restaurant also hosts special events such as weddings, kyz uzatu, anniversaries, banquets, birthdays, corporate events and etc. Seating up to 150 people.
The restaurant is located on the second floor of the "Jumbaktas" hotel. The restaurant's interior is cozy and done in warm colors
Location: Karasakal Erymbet 65 Street
Average price: 10 000 tenge.
Vechnoe Nebo eternal sky
The restaurant name is translated as Eternal Sky and it is located on the highest floor of business center 'Moscow' in the center of Nur-Sultan. The view from the windows of the restaurant is breathtaking. The restaurant's cuisine consists not only of Kazakh dishes but also of national dishes of Central Asia. In the restaurant you can try Kazakh, Azerbaijani, Kyrgyz, Tatar, Turkish, Uzbek, Uyghur cuisines.
Location: Dostyq 18 Street
Price: 7 000 tenge
Zhibek Zholy
Zhibek Zholy is a three-story restaurant, divided into three zones: national, eastern and Moroccan. Also, they have VIP rooms for 10 people. Due to the bright and beautiful interior there is an atmosphere of luxury and wealth. Talented cooks will offer guests exotic dishes of national and oriental cuisine.
Location: Abay 46 Avenue
Average price: 8 000 tenge
Aq Tilek
A popular place among Nur-Sultan residents for celebrating different events. The restaurant has large and small banquet rooms, with beautiful decoration in white and gold colors, as well as a summer terrace. The choice of dishes is quite wide - the menu of the restaurant presents dishes of Eastern, European, Kazakh, as well as Japanese cuisine.
Hall of the restaurant is dedicated for 60 seats, VIP room for 10 seats, restaurant terrace for 20 seats.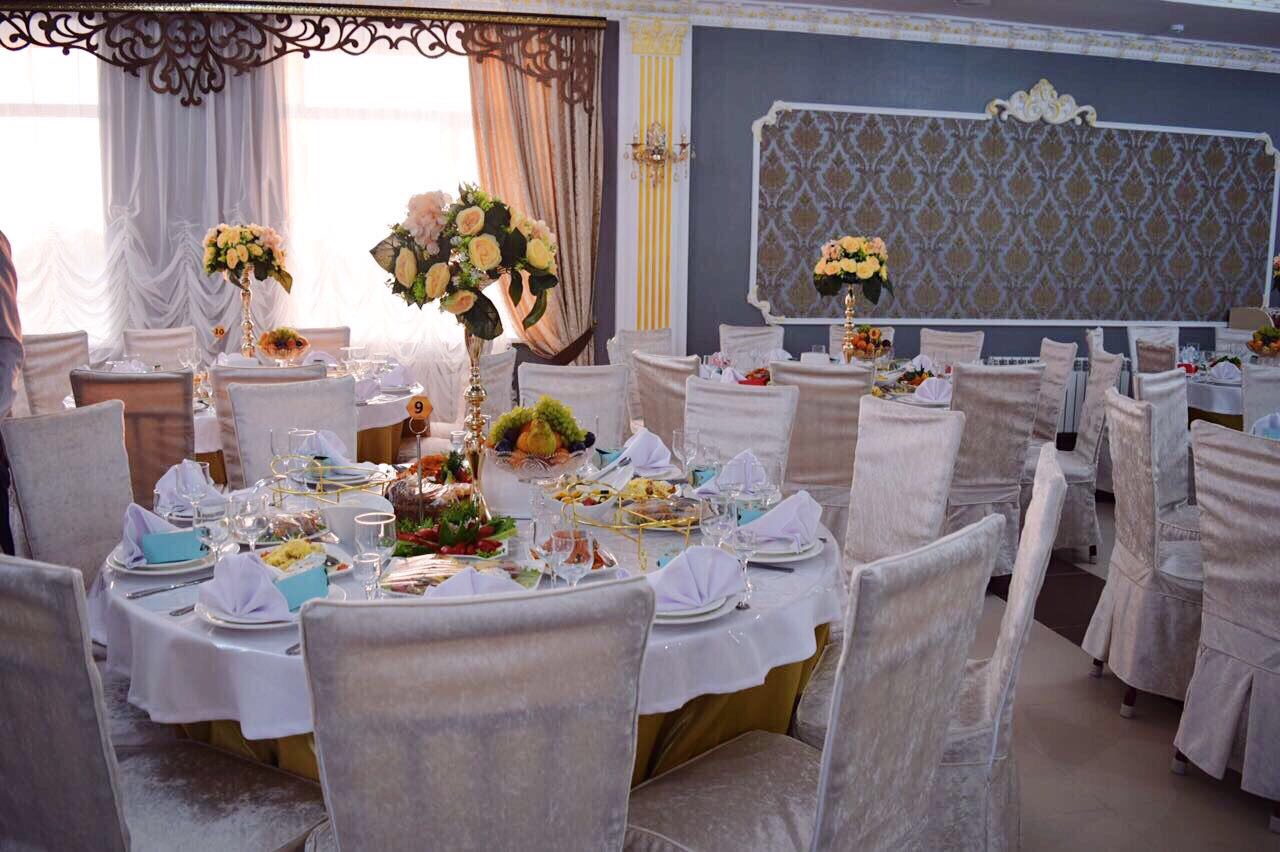 Location: Turan Avenue 15
Average price: 12 000 tenge.
Sogdiana
Restaurant Sogdiana offers the best conditions for holding celebration: whether it is a wedding banquet, corporate party or birthday. Banquet halls are an exquisite combination of elegance and accessibility, a harmonious combination of traditional Kazakh, Oriental and European cuisine. The restaurant has a large banquet room with a view of the Ak Orda.
Location: Konaev 14 Street.
Average Price: 7 000 tenge.
Rumi
Generally, Rumi is the center of pilaf, but they also serve delicious national Kazakh dishes and European dishes. Rumi has many restaurants in Almaty and Nur-Sultan. It is very popular due to the prices, comparing with other restaurants it is not that expensive.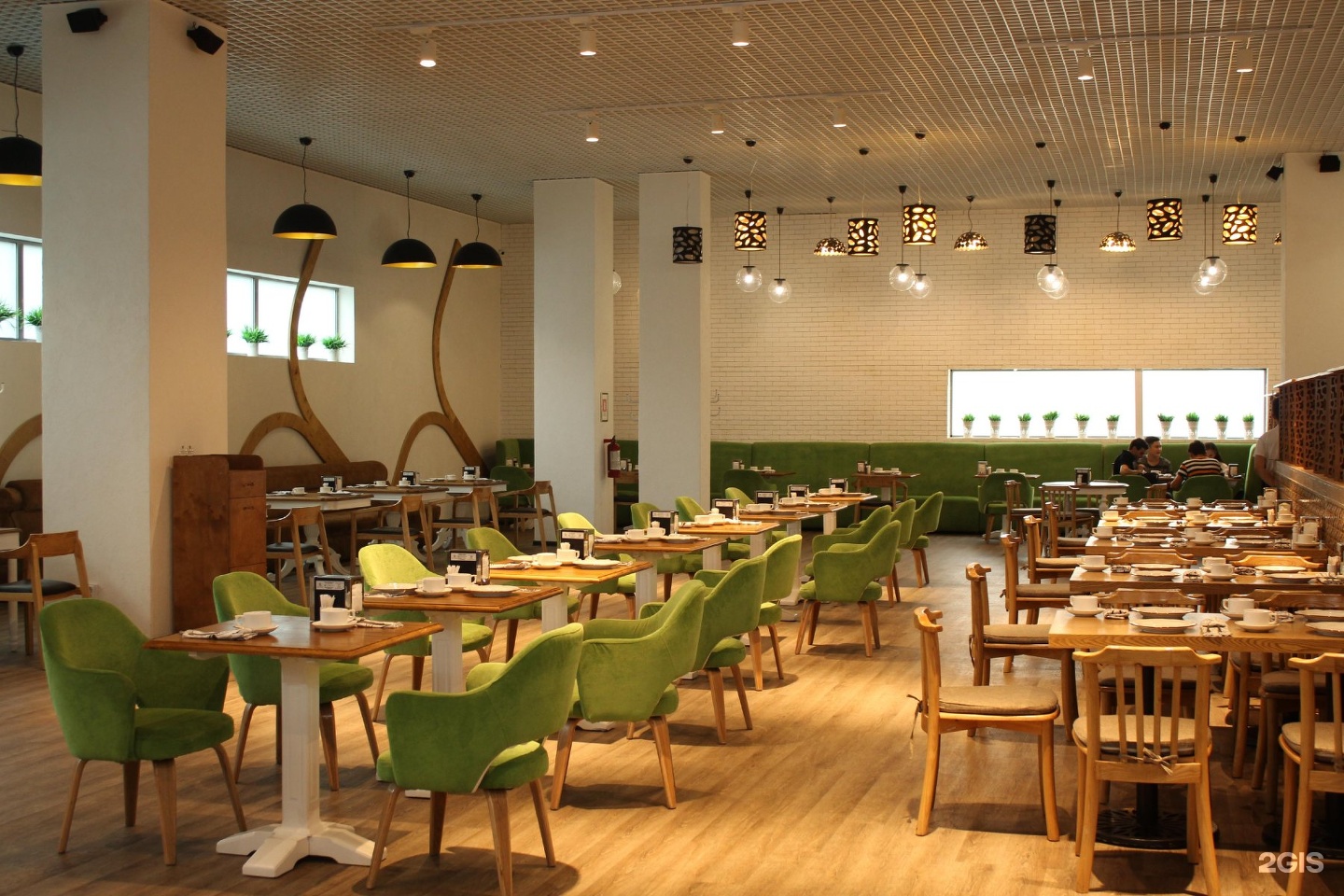 Location: Zheltoksan 2 Street; Qabanbay Batyra 62 (Mega Silk Way); Dostyq 9 (Keruen).
Average check: 3 000 tenge.