If you are planning to spend a weekend in Almaty, it would be great if you visit alpine skating rink Medeo (Medeu). It is a «visit card» of the city. It is located 15 km near to Almaty. You can go there by a car, taxi or city bus (№12). The skating rinks works almost every day, 8 months in a year. In summer time there is a roller skating rink. A lot of festivals and concerts are held there. The price of skate renting is 1600 tenge for adults, 800 tenge for students and 500 tenge for children, children under 7 years old admission is free.
Then, you can go to Shymbulak. You can get there by a funicular (from Medeo) or by your car. Shymbulak is a sky resort, a place for skiing and skateboarding. There are different levels for skiing for beginners and pros. You can spend a good time even if you can't ski, because there is a restaurants, cafés, an observation deck with binoculars that rotate 360 degrees and a playground for children. Shymbulak is open all year round. Even in the summer (when the mountains are not suitable for skiing) you can find a lot of interesting things. From May to October, the resort offers such extreme sport activities: riding a buggy, cycling down the mountain and a rope park.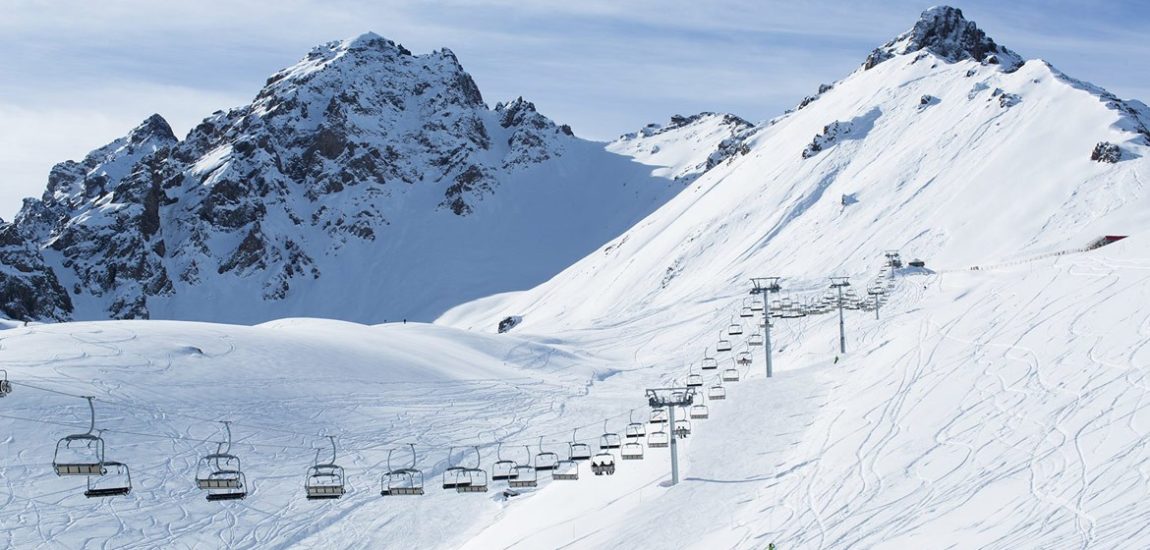 In the evening you can come back to the city and take a walk through the Arbat. Arbat is the most popular street in the city. Festivals and different entertaining events are often held there. Right on the street you can see unusual sculptures or performances of city theaters. There are two shopping malls along Arbat – Central Market and Passage. This street is filled with bookstores, coffee shops, fashion boutiques, restaurants and theaters.

The next day you can spend traveling to the most popular places of tourists. Big Almaty Lake is set in a gorge of the Bolshaya Almatinka River, about 30 km from Almaty. There is a lot of tours to Big Almaty Lake, you can contact to any Tourist Agency, the average cost is about 6500 tenge per person. If you are traveling by car it is most convenient to leave the city along Dulati Street. From the intersection of Saina Street and Dulati Street, follow 9.4 km towards the mountains, then turn to the left at the fork and drive along the road for another 14.3 km. There will be an eco-post along the way. The fare through it is 450 tenge (environmental tax).Before reaching the tube, turn left into the Prohodnoe Gorge and drive another 1.1 km. In total, the road takes no more than an hour and a half. If you decided to use a bus then seat on №28 bus on Navoi Street at the bus stop near the First President's Park and go to the final stop. There you need to go through the eco-post and pay 450 tenge. At the fork between the gorges of Bolshoi Almaty and Almarasan you need to turn to the left and go along the highway for about 8 km (2-2.5 hours), and then 1.5-2 hours along the tube.
When you arrive there you will see light-blue, glass lake surrounded with mountains and forest. If you like hiking you can get to the Bolshoi Almaty Peak. It is located in 3618 meters high. It would be great if you go there in the morning, because it would take about 7 hours to go there and come back.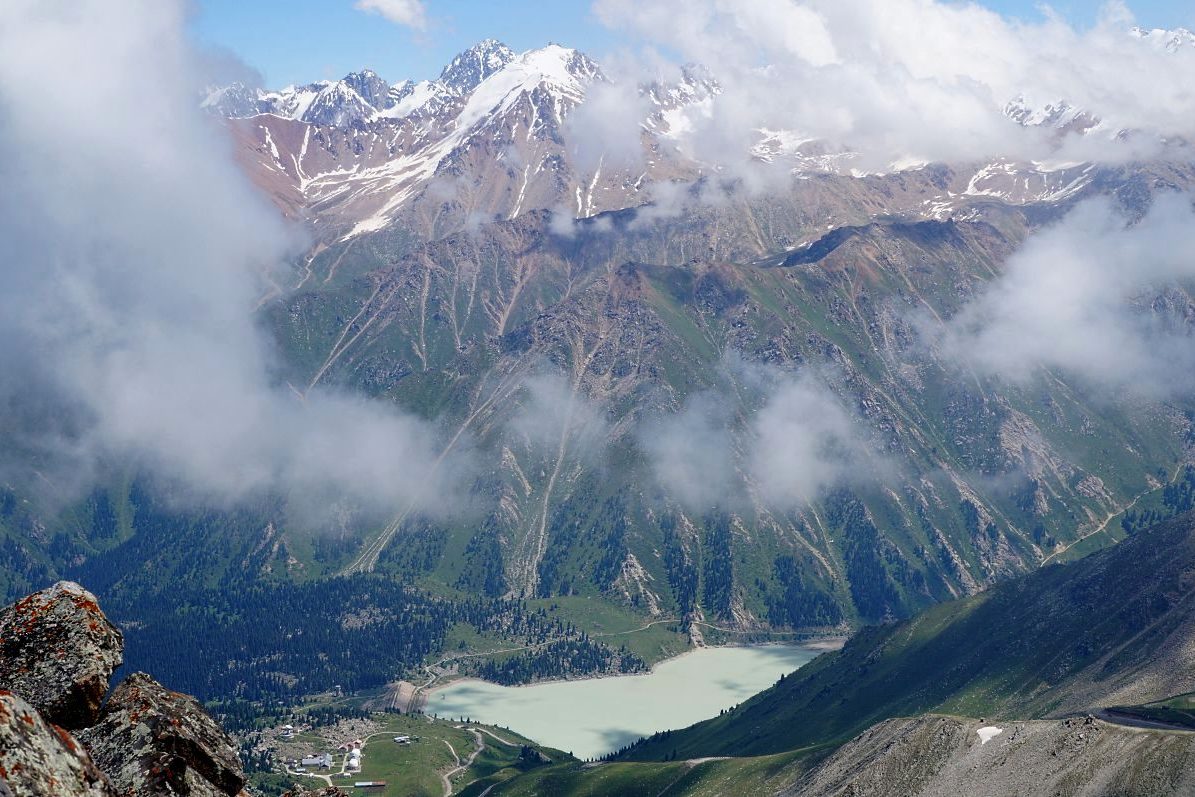 Then, when you come back to the city, you can go to Kok-tobe. Kok-tobe is a hill located in a city. There is a park, cable park, restaurant and cafés, where you can take a dinner. And finish your weekend admiring amazing city view of Almaty.